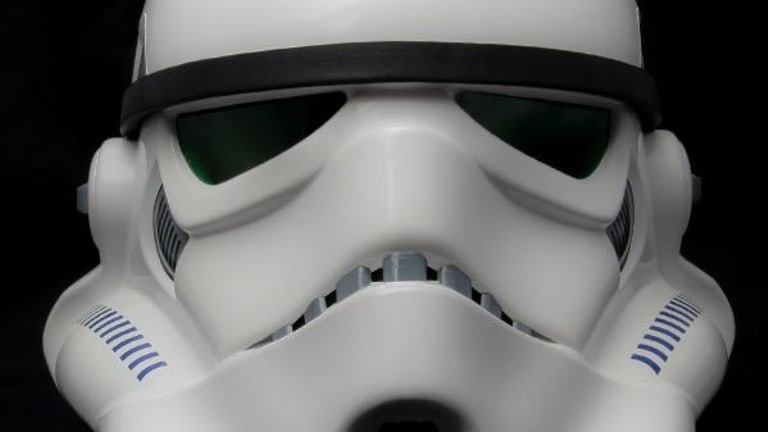 These 500 People Reveal Netflix Will Probably Be Just Fine Without Disney
The streaming giant's dependence on Disney content just isn't that significant.
Disney (DIS) - Get Walt Disney Company Report seemed to put Netflix (NFLX) - Get Netflix, Inc. (NFLX) Report  in a tough spot last week after announcing that it would pull its content from the streaming site after 2018.
Shares of Netflix have fallen 5.7% since Disney announced on August 8 that it will end its agreement with Netflix in 2019 in order to build its own streaming services, including an ESPN-branded sports platform that will launch in early 2018 and a live action and animated movie platform that will launch in 2019. 
But a new survey conducted by Piper Jaffray indicates that Netflix shouldn't be too damaged by Disney's move. Based on a survey of more than 500 U.S. Netflix subscribers, only about 20% of Netflix subscribers spend more than 10% of their Netflix viewing time on Disney content. 
Piper Jaffray says it expects almost no one among that 20% to cancel their subscriptions due to the lost Disney content. In addition, it's likely that only the 5% of subscribers that spend more than 40% of their Netflix viewing time on Disney content would actually cancel their subscription in direct response to the ended agreement. "We believe this is a negative headline, but will have minimal impact on the Netflix subscriber count," Piper Jaffray senior research analyst Michael Olson wrote in a note on Monday. 
Watch More with TheStreet:
Confused by Bitcoin? Check Out These Insane Cryptocurrency Mining Rigs on Instagram
Credit Card Debt Hits a New High, But Retailers Like J.C. Penney Are Still Down in the Dumps
Olson estimated that Netflix spends about $200 million a year to offer Disney's content on its platform, which is about 3% of its content budget. After 2018, Netflix can use that money to license similar content geared toward children from other sources or to boost its original programming budget. In 2016, Netflix spent about 20% of its content budget on original content and that's expected to jump to 50% in the next two to three years, the analyst noted. 
Original content, such as political drama "House of Cards" and sci-fi thriller "Stranger Things" have proved crucial in driving subscriptions for Netflix. Last week, the company reported that it had added 5.2 million new subscribers worldwide in the second quarter, beating expectations for 3.2 million new subscriber additions. "In Q2, we underestimated the popularity of our strong slate of content which led to higher-than-expected acquisition across all major territories," the company wrote in its earnings report.
On Monday, Disney announced some big news on its original content front: a deal with famed television writer Shonda Rhimes. The creator of hit ABC shows like "Grey's Anatomy," "How to Get Away With Murder," and "Scandal" signed a multi-year deal with Netflix that will bring her fans to the digital-first platform.
Watch: 5 of Shonda Rhimes' Most Show-Stopping Moments on Grey's Anatomy
"[Netflix chief content officer Ted Sarandos] understood what I was looking for - the opportunity to build a vibrant new storytelling home for writers with the unique creative freedom and instantaneous global reach provided by Netflix's singular sense of innovation," Rhimes said in a statement. "The future of Shondaland at Netflix has limitless possibilities."
Don't miss these top stories on TheStreet:
Nobody Is Estimating How Monstrous Tesla's Model 3 Will Become: Analyst
Warren Buffett Dumps GE Stake to Invest in a Lender With GE Roots
Why AT&T and Verizon's Generous Dividends Should Continue
Chevy Just Can't Keep Its $50,000 Crossover Traverse SUV on Dealer Lots