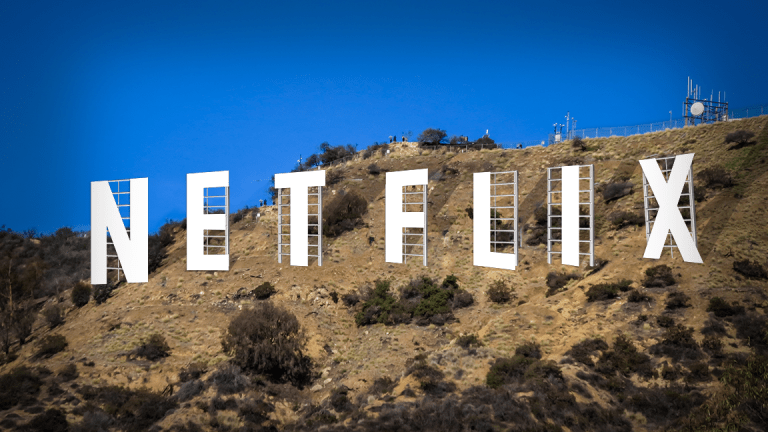 Netflix Gets Oscar Boost From the Department of Justice
The Academy of Motion Picture Arts and Sciences is considering a rule change that would limit the eligibility of films produced by Netflix and other streamers.
Netflix's (NFLX) - Get Netflix, Inc. (NFLX) Report Oscar chances are reportedly getting a boost from an unlikely source - the U.S. Department of Justice.
Variety is reporting that the Justice Department has warned the Academy of Motion Picture Arts and Sciences, the group behind the Oscar nominations, that rule changes limiting the eligibility of films produced by Netflix and other streaming services could raise antitrust issues and violate competition law. 
Makan Delrahim, head of the department's antitrust division, wrote to AMPAS CEO Dawn Hudson on March 21 to express his concerns that rule changes will "suppress competition," according to a letter obtained by Variety. 
"In the event that the Academy -- an association that includes multiple competitors in its membership -- establishes certain eligibility requirements for the Oscars that eliminate competition without procompetitive justification, such conduct may raise antitrust concerns," Delrahim wrote.
This development comes after Academy board member Steven Spielberg vocalized a desire to push for rule changes that would restrict future nominees to movies with an exclusive theatrical release. 
For movies Netflix deems may have Oscar hopes, like Oscar winner Roma, the company has compromised on its "immediately available online" mantra and held limited releases in theaters.
But Spielberg isn't impressed with the token theatrical run, saying last month that "Once you commit to a television format, you're a TV movie. You certainly, if it's a good show, deserve an Emmy, but not an Oscar. I don't believe films that are just given token qualifications in a couple of theaters for less than a week should qualify for the Academy Award nomination."
Meanwhile, Delrahim doesn't believe that a move by the Academy to limit Netflix's access would be above board. 
"Accordingly, agreements among competitors to exclude new competitors can violate the antitrust laws when their purpose or effect is to impede competition by goods or services that consumers purchase and enjoy but which threaten the profits of incumbent firms," Delrahim wrote.
Will You Have Enough Money to Retire?
Want to learn about retirement planning from some of the nation's top experts? Join TheStreet's Robert "Mr. Retirement" Powell live in New York on April 6 for our Retirement Strategies Symposium. For a limited time, tickets are available for $99 for this full-day event. Check out the agenda, learn about the speakers and sign up here.