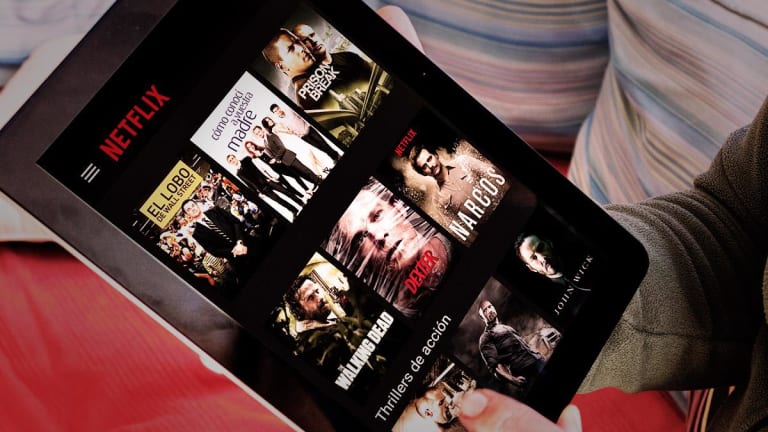 For Netflix, a Boycott on Filming in Georgia Holds a Key Strategic Benefit
Netflix films a number of series in Georgia, but said it will 'rethink' its investment in the state should a new law severely restricting abortions take effect.
Netflix made a rare foray into politics this week by signaling that it could back away from filming in Georgia.
The reason is the state's recently passed abortion law, which outlaws the procedure as early as six weeks into a pregnancy. Seven other states, including Missouri and Louisiana, have also recently moved to restrict abortion access. Netflix (NFLX) shares were flat at $349.24 on Thursday morning and are up 32% so far this year.
Since abortion is legal under federal law, all such state laws are likely to face ongoing court challenges, and Georgia's law, scheduled to go into effect in 2020, is no exception. But in a statement on Tuesday, Netflix content chief Ted Sarandos said that should the law take effect, "we'd rethink our entire investment in Georgia," and that Netflix would work with the ACLU and other parties to fight the law in court.
Along with several other states, Georgia offers hefty tax incentives for television and movie production. According to the National Conference of State Legislatures, Georgia offers a tax credit of up to 30% as well as a sales and use tax exemption for production crews. Netflix films a number of series in Georgia, including the popular Stranger Things and Ozark.
Dozens of other states have some form of tax incentives or rebates for film production, but Georgia has emerged as a leading U.S. state for film crews. According to an analysis by FilmL.A., Georgia was the top state for feature film production as of 2017, with 17 projects filmed in the state.
Allen Adamson, founder of brand consultancy Metaforce and professor of marketing at NYU, said that taking a stand on abortion access -- among the most polarizing social and political issues of the past several decades -- carries some level of risk for Netflix.
But the company's dominant position in the streaming business gives it an unusual amount of leeway with consumers. While making a statement could ruffle a few feathers, it's unlikely that they would face a serious backlash from consumers, he said. 
"They're the 800-lb. gorilla in the space. They can decide where they want to do business, when they want to do business and with whom they want to do business,"Adamson said. 
Perhaps more importantly, a pullback from Georgia could have another effect: Sending a signal that the company is supportive of talent that may strongly oppose the abortion restrictions -- a critical constituency for Netflix as it faces increasing competition from Apple (AAPL) , Disney (DIS) , AT&T's (T) WarnerMedia as well as traditional studios.
So far, actress Alyssa Milano has called for a boycott on filming in Georgia and has sent a letter signed by 50 other actors to the state's governor protesting the anti-abortion law. Actor Jason Bateman, who starts in Ozark has said he will also boycott Georgia if the abortion bill goes into effect. And directors J.J. Abrams, Jordan Peele and Ron Howard have said they would continue to work on projects filming in Georgia for now, but would consider pulling out if the law was enacted and make donations to the ACLU in the meantime.
On Wednesday, Disney CEO Bob Iger told Reuters that it would be "very difficult" to continue filming in Georgia if the abortion ban is enacted because few Disney employees would want to do so. Iger noted that they're watching developments with the new law "very carefully."
"For producers, writers, and celebrities, this issue is mission critical, and this will potentially be a magnet," Adamson added. "Netflix needs to win, and the way it's going to win with viewers is to get Hollywood's best and brightest. It's all upside and no downside here."
Disney and Apple are holdings in Jim Cramer's Action Alerts PLUS member club. Want to be alerted before Jim Cramer buys or sells these stocks? Learn more now.