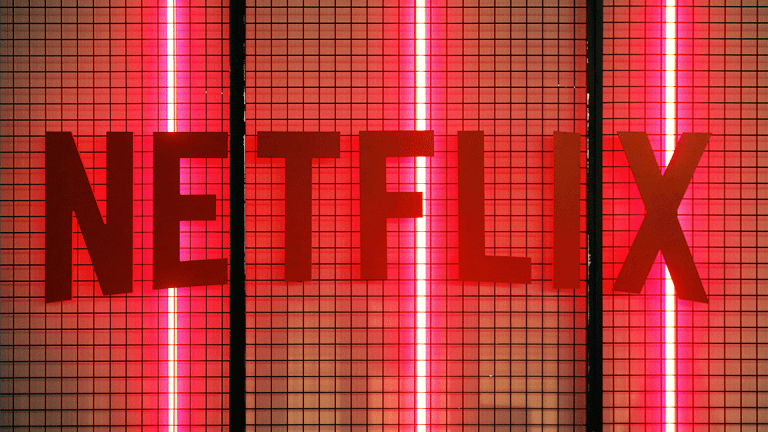 Netflix Expected to Keep Up Subscriber Growth but 'Burn Cash' This Quarter
Some analysts worry about Netflix's growing spending on content and the loss of shows from providers such as Disney.
Ahead of Netflix Inc.'s  (NFLX) - Get Netflix Inc. Report  quarterly earnings release after the market closes on Monday, analysts largely expect the streaming platform to see continued subscriber growth, but also stepped-up investment on content and marketing.
Deutsche Bank analyst Bryan Kraft upgraded the stock to a buy rating with a price target of $350 last Friday ahead of the company's earnings report this afternoon. Shares were down 1.3% to $307.21 Monday morning, but have rocketed 60% since the beginning of the year. 
TheStreet will be hosting a live blog analyzing Netflix's first-quarter earnings release and call at 4 p.m. ET on Monday. Please check our home page for more details.
"Netflix has changed the industry in a profound way and in doing so has given itself a significant lead, making it very difficult for the traditional media companies, or even other big tech companies, to catch up," Kraft wrote.
Kraft cited Netflix's ability to grow subscribers by reinvesting in content and marketing, writing that this competitive edge "gives the company more levers than ever to pull in order to drive revenue and cash flow growth over the course of time."
Morgan Stanley analyst Benjamin Swinburne increased the firm's price target to $350 last week, writing in an April 10 note to investors that Netflix's core addressable market is "large and still expanding."
As far as newer and emerging markets go, Swinburne wrote that Asia might be the most challenging region yet for the streaming content giant, because the region has low historical pay-TV penetration and ARPU, lower income per capita and a larger "cultural gap" in programming tastes compared to other audiences. Consensus estimates are for Netflix to have added 1.5 million subscribers domestically and 5.0 million internationally in the first quarter, according to FactSet, slightly above the guidance Netflix gave in January.  
Wedbush analyst Michael Pachter gave the stock an underperform rating and price target of $303.67, noting concerns about Netflix's increasing price and continued spending. In a note to investors, he wrote that he expects Netflix will continue to "burn cash" on content and hike prices, which could cause subscriber growth to slow down going forward.
The combination of less content from major competitor Disney (DIS) - Get The Walt Disney Company Report , which will be pulling the majority of its newer content from Netflix at the end of 2018, and others such as Time Warner (TWX) and Fox (FOX) - Get Fox Corporation Report moving toward exclusive deals with services like Hulu will cause some subscriber dissatisfaction, Pachter wrote.
As far as today's earnings go, "I expect the CEO to brag about their equity value compared to their overall debt, which works as long as the stock price is high, but is a serious problem when the stock price drops," Pachter said in an email. "Meanwhile, cash burn keeps growing and debt keeps piling on."