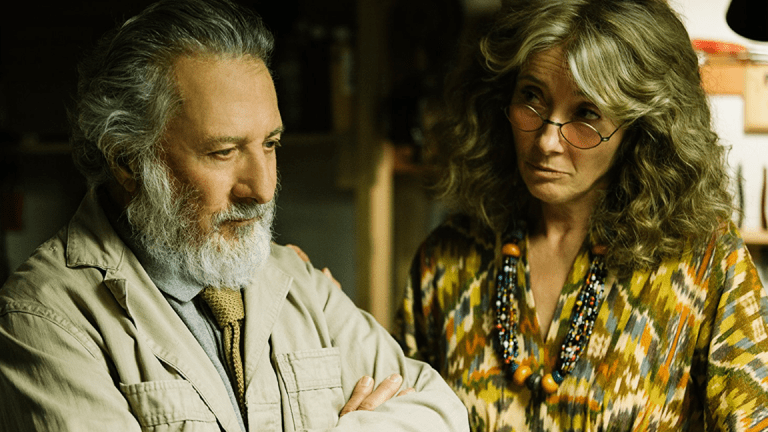 Netflix Doubles Down on Movies as Hollywood Remains Locked in Theatrical Chains
Netflix is making more films just as Hollywood is finding it hard to get people to come to the movie theater. There's a connection.
These are strange times for the movie business.
Just weeks after Hollywood suffered its worst summer at the U.S. box office in 10 years, Netflix Inc. (NFLX) - Get Free Report said it's planning to increase its film output by one-third next year to 80 movies. This past summer saw an alarming number of sequels that failed to attract audiences or expensive productions that simply failed. Domestic summer box-office sales totaled $3.8 billion, a nearly 15% decline from 2016, according to comScore Inc.
While Hollywood's largest studios are reeling from a string of duds, Netflix is preparing to go even deeper into moviemaking, an integral part of its strategy to sell subscriptions around the world.
Netflix, of course, doesn't make films for theaters. The key to its business model has been direct-to-consumer distribution and revenue based on monthly subscriptions. Netflix makes films for its library, an inventory that's designed to appeal to all types of people in all types of countries.
For years, Netflix CEO Reed Hastings rejected the idea of releasing its movies in theaters, preferring to protect its distribution path. But filmmakers pushed back. They want their product shown in public, and they also want to win an Oscar. To be considered by the Academy of Motion Picture Arts and Sciences, a film must debut in a theater.
To attract top talent, Netflix, based in Los Gatos, Calif., contracted with Mark Cuban's Landmark Theatres and iPic Entertainment, a small higher-priced cinema chain, to debut its films on the same day they're released on the Netflix platform. In the movie industry, that's called a day-and-date release.
But movie theater chains led by AMC Entertainment Holdings Inc. (AMC) - Get Free Report , the world's largest, have rejected day-and-date releases, insisting they be given a 60- to 90-day window of exclusivity. Yet the combination of sluggish box office sales and Netflix's success has put pressure on that window like never before.
It's also put pressure on AMC's stock price, which has tumbled nearly 60% this year in sync with the summer of moviegoers' discontent. AMC couldn't immediately be reached for comment.
"It's an issue that has been hotly debated in the movie business for years," said Joseph Pichirallo, a professor at New York University's Tisch School of the Arts and former executive at Fox Searchlight Pictures. "Up until now, theater owners have prevailed. But that is almost certainly going to change." 
Within the next 12 months, theater owners and studios are likely to experiment with so-called premium video-on-demand, Stacey Snider, the influential president of Twentieth Century Fox Film Corp., the movie studio owned by Twenty-First Century Fox Inc. (FOXA) - Get Free Report , said at an investor gathering last month. A major film would be available for streaming soon after it debuts in a theater.
Maybe that's one week or maybe one weekend. But not 90 days as has been the norm. The price, however, would be noticeably higher. Maybe $30, maybe $50 for a 24-hour period.
Snider could have been channeling her inner Ted Sarandos, Netflix's content chief, when she said moviemaking is "the only business I can think of" that keeps its products "off the shelf for a long period of time." By experimenting with streaming even as a movie continues to play in theaters, Snider said studios will be able to "experiment, explore and find the sweet spot" for home video.
To be sure, it's possible Netflix will have green-lighted a string of movies that will be flops. Like any studio, it has had its share, its "Marco Polo" series being one of them. But it might be hard to top the caravan of disappointments from this past summer: "King Arthur: Legend of the Sword," "Valerian and the City of a Thousand Planets," "Baywatch" and "Pirates of the Caribbean: Dead Men Tell No Tales." Hollywood posted the worst Labor Day weekend in some 20 years.
Unlike Netflix, the studios have much less information about their customers' preferences. "That's been Netflix's advantage, and the essence of the studio's weakness," said James McQuivey, a principal analyst at Forrester Research Inc. 
"There's always risk in the movie business," McQuivey said. "But if Netflix can use data to reduce the risk by some percent, then they can do things that seem odd from an outsider's perspective even as they can predict the likely success of their decision."
That's a position that Hollywood would like to be in. If it only could tinker with distribution.
More of What's Trending on TheStreet:
Editors' pick: Originally published Oct. 18.