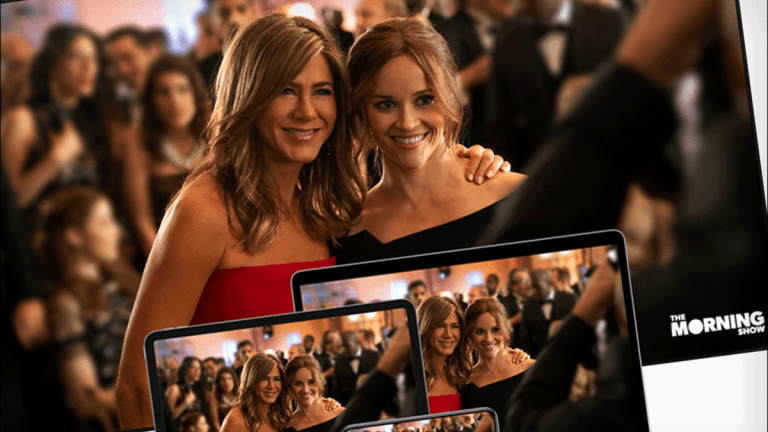 Netflix, Disney and Roku Fall on Apple TV+ Pricing, but Threat May Be Limited
Shares of streaming video providers dropped as Apple announced a much lower-than-expected price for its forthcoming OTT service. But Apple's initial limited roster of content may dampen the threat, says one analyst.
Shares of Roku (ROKU) - Get Roku, Inc. Class A Report were down sharply and those of Netflix (NFLX) - Get Netflix, Inc. (NFLX) Report  and Disney (DIS) - Get Walt Disney Company Report  also fell on Tuesday after Apple (AAPL) - Get Apple Inc. (AAPL) Report used its annual iPhone event to reveal that its forthcoming television service, Apple TV+, which goes live Nov. 12, will cost just $4.99 per month, lower than many had expected before the event. 
That price, as TheStreet noted earlier, is less than half the cost of Netflix's most popular streaming video plan, its Standard plan which allows for HD streaming on up to two devices at a time. Apple TV+ is also priced lower than the $6.99 at which Walt Disney (DIS) - Get Walt Disney Company Report  plans to offer its new service, "Disney+," due to start up in December. 
Shares of Roku, which makes hardware for users to connect to various streaming services, fell 10.5% on Tuesday, while both Netflix and Disney shares fell 2.2%. Meanwhile, Apple shares rose 1.2%.
Apple said it will also give away a year of the service to anyone who buys an iPhone, iPad, Mac computer, or the Apple TV appliance. With financing available for Apple products, either through carriers or through Apple's own financing plans (and especially with its new Apple Card credit card offering), it's as if Apple is giving away streaming video. 
Analysts, however, believe that the Apple threat may be more muted than its cut-rate pricing and the stock market's reactions might suggest. Michael Pachter, a longtime bear on Netflix who follows it for Wedbush Securities nevertheless was unimpressed by the Apple foray.
"There is no content to speak of," said Pachter of Apple+. "Their lineup consists of two hours a week of original content."
Apple TV Plus is set to debut with shows such as "The Morning Show," a drama about a morning talk show featuring Reese Witherspoon, Jennifer Aniston, and Steve Carell; "Dickinson," a comedy based on the life of writer Emily Dickinson; and a drama about the space race entitled "For All Mankind." On Tuesday, Apple released an additional trailer for a series starring Jason Momoa called "See" about a future in which most humans have lost the ability to see. Tim Cook said more new shows would be added over time.  
Said Pachter, "over time, this could develop into a threat, but the market is giving Apple too much credit today."
Mark Mahaney with RBC Capital Markets, who has a Buy on Netflix and a hold on Roku, sees an impact for Netflix, as well as Disney, but only a muted one. And he actually sees upside for Roku.
"Yes, it's bad for Disney and for Netflix, but the question is how material will it be," Mahaney said. While the price of Apple TV+ is "absurdly low," he said, "I just don't know how much content [Apple is] going to have."
Instead of pushing out both Disney and Netflix from streaming, Mahaney thinks Apple will be a second service that people will maintain with one of the other subscriptions.
"My guess is that the bigger trend is the breaking apart of the bundle," he said. RBC surveys 1,000 consumers in the U.S. on a regular basis, he explained, and two-thirds have expressed a willingness to pay for two streaming services on a regular basis. "So that's what people will do, they will re-create their bundles as they want them, and they will include Netflix, and one or two others."
As for Roku, they benefit indirectly, said Mahaney, because "they are a target-rich environment" for all the streaming platforms. With its 30 million subscribers, Roku has a customer base that streaming services want to get in front of, so they will buy advertising with Roku to reach that audience. In addition, if subscribers sign up for any of the streaming services directly from a Roku device, Roku gets a cut of the service fee.
As for the 10% drop in Roku shares, Mahaney was surprised by it, but thinks it has more to do with "a bigger risk-off trade" for high-multiple stocks. Even after the drop, Roku has nearly quadrupled in price this year. At $17 billion in market capitalization, the stock fetches a very rich 15.5 times this year's projected revenue. (Roku has yet to turn a profit.)
"This is a little bit of what we saw last year at this time, a kind of market knee-jerk move to lock in the winners now before the end of the year," Mahaney said. 
Appleand Disney are holdings in Jim Cramer'sAction Alerts PLUS Charitable Trust Portfolio. Want to be alerted before Cramer buys or sells these stocks? Learn more now.
Tiernan Ray neither owns nor trades any shares of any companies discussed in this article.