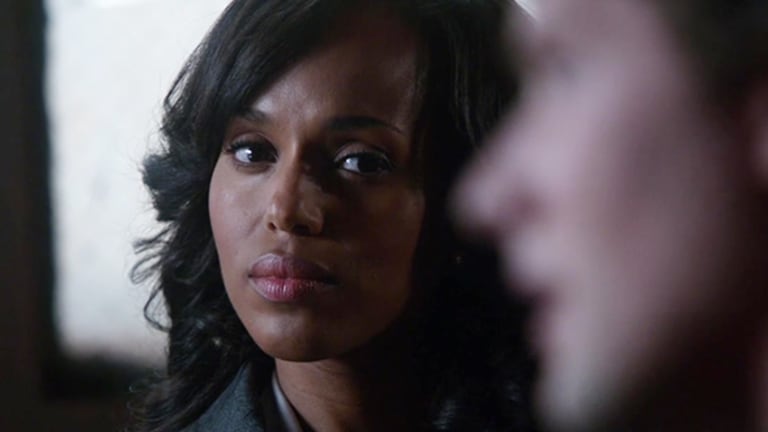 Netflix and Amazon Just Launched an 'All-Out War' for Top TV Talent
The streaming services have signed two of the biggest TV serial creators in Hollywood, further intensifying the race among entertainment and tech companies for top talent.
Hollywood's decades-long control over top talent just got rattled.
In two separate events, Netflix Inc. (NFLX) - Get Netflix, Inc. (NFLX) Report and Amazon.com Inc. (AMZN) - Get Amazon.com, Inc. Report have stolen away two of the best-known producers in Los Angeles, underscoring the shifting power dynamics in a business long dominated by a handful of large studios.
Shonda Rhimes, the television producer responsible for many of ABC's biggest shows, announced over the weekend that her production company, Shondaland, is leaving Walt Disney Co. (DIS) - Get Walt Disney Company Reportfor Netflix, a rare setback for the world's largest entertainment company. Just days earlier, Amazon announced it had signed well-respected producer Robert Kirkman, creator of the gigantic hit "The Walking Dead," ending his ties with AMC Networks Inc. (AMCX) - Get AMC Networks Inc. Class A Report .
Taken together, the dual departures signal a landmark shift in Hollywood's ability to retain top talent. 
"This means it's all-out war in this game to attract and to hold the top storytellers," said Peter Csathy, founder of Los Angeles-based media tech business advisory firm CREATV Media. "Disney is massive but so [are] Netflix, Amazon and Apple (AAPL) - Get Apple Inc. (AAPL) Report , and you have all of these behemoths competing for a relatively small group of talent with both the name and the proven mass-track record." 
Netflix's signing of Rhimes comes less than a week after Disney announced plans to launch a subscription-based video streaming service for ESPN, its all-purpose sports channel, and another service for its movies and television shows. As part of creating a Disney-branded general entertainment streaming platform, the company on Aug. 8 said it would terminate an extensive movie licensing deal with Netflix by 2019. New films from Disney studios and Pixar such as "Frozen 2" and "Toy Story 4," scheduled for 2019, will run on the new streaming service, the company said.
Yet by persuading Rhimes to leave Disney's ABC after more than a decade, Netflix has struck back, securing the services of one of the industry's most successful creators of mainstream TV serials in recent years. As part of a multiyear contract, Rhimes' Shondaland, which developed hits such as "How to Get Away with Murder," "Grey's Anatomy" and "Scandal," will make new shows for Netflix.
Securing Rhimes' services underscores Netflix's strategy to invest billions of dollars in new original content, lessening its reliance on Disney, or any content producer. Earlier this month, Netflix made its first-ever acquisition, buying Millarworld, producer of comic book characters, pledging to use that content to develop TV serials and movies.
Just as it has benefited from a large reservoir of newer TV serials such as "The Crown" and "Narcos," Netflix is expected to spend more than $6 billion in 2017 on original and licensed content in an effort to maintain a steady pipeline of new programming. Not even Disney will spend that much money for original TV and movie serials slated to run on its new entertainment streaming service, CEO Bob Iger said a week ago.
"Money will get people to change allegiances, and for Disney and AMC, this means they'll have to be much more competitive," said Ezra Kucharz, a New York-based media consultant and former adviser to CBS Corp. (CBS) - Get CBS Corporation Class B Report CEO Leslie Moonves. "Netflix and Amazon are looking to lock up top talent for their platforms, and you'll see more of this."
Amazon is taking similar steps.
By signing a deal with Kirkman, Amazon will have first access to new productions from his Skybound Entertainment studio. It was Kirkman's comic book characters that led to the development of "The Walking Dead," the top-ranked TV serial in recent years which will begin its eighth season next month. The show about zombies, and its various spinoffs, will remain at AMC.
Apple is a holding in Jim Cramer's Action Alerts PLUS Charitable Trust Portfolio. Want to be alerted before Cramer and the AAP team buy or sell AAPL? Learn more now.
More of What's Trending on TheStreet:
Bitcoin Is Attracting Serious Skeptics Despite Rising Euphoria
These 500 People Reveal Netflix Will Probably Be Just Fine Without Disney
Amazon's decision to target Kirkman fits with its own strategy of cultivating a stable of high-profile films and TV serials rather than looking to develop dozens of them as Netflix is doing. Unlike Netflix, which produces a variety of content to grow and retain monthly subscribers, Amazon is focused on developing shows with the potential to grab headlines and secure subscribers to its Prime Video service, available only to members of Amazon Prime, which costs $99 per year and provides discounts on shipping most items purchased at its website.
Amazon won wide acclaim in 2015 for "Transparent" when the show became the first online series to win a Golden Globe award for best series -- it took the honors in the musical or comedy category. Earlier this year, the Amazon-produced "Manchester by the Sea" won Oscars for its screenplay and best actor (Casey Affleck). More recently, Amazon grabbed audiences for the Grateful Dead documentary "Long Strange Trip."
"These companies that we've always thought of as technology companies are fast becoming entertainment companies," said Jason Squire, a film professor at the University of Southern California's School of Cinematic Arts and editor of "The Movie Business Book." "These web-based tech companies saw the opportunity to further engage with their customer base through entertainment, and for the most part, they're succeeding."
Watch More with TheStreet: