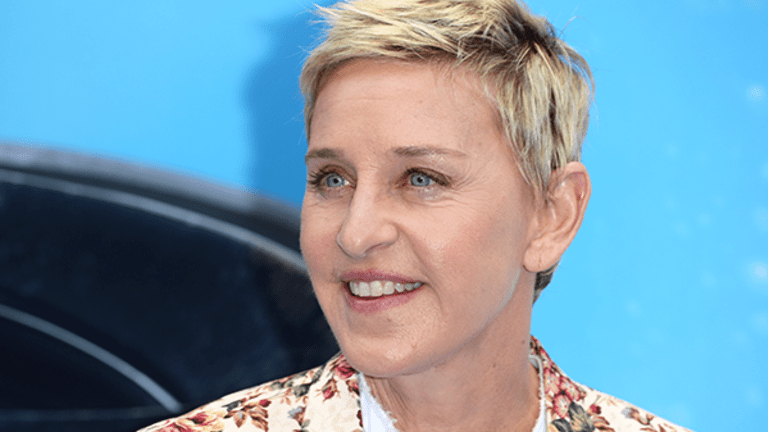 Netflix Adds Ellen DeGeneres for Stand-Up Special
Comedian Ellen DeGeneres agreed today to star in a Netflix special.
TV host Ellen DeGeneres responded "I'm in" when asked by Netflix (NFLX) on Twitter (TWTR) if she would consider a return to stand-up comedy on its platform.
"It has been 15 years since I did a stand-up special. 15 years," DeGeneres said in a statement provided through Netflix. "And I'm writing it now, I can't wait. I'll keep you posted when and where I'm gonna shoot my Netflix special. I'm excited to do it; I'm excited for you to see it."
DeGeneres joins other comedians including Chris Rock, Louis CK, Dave Chappelle and Amy Schumer to have a stand-up special on the streaming platform.
Shares of Netflix were higher nearly 4% during afternoon trading on Thursday.
Stocks have rebounded following a sharp sell off last week. Jim Cramer believes the rebound is real and gives investors advice on how to play the market going forward