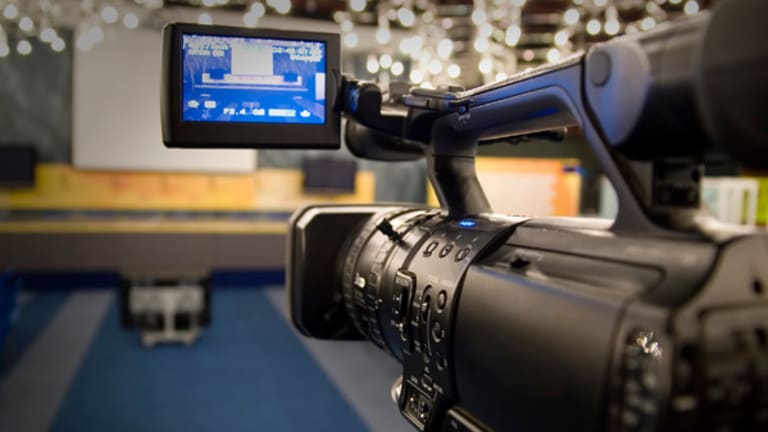 Netflix: A Chart View
The trend on Netflix shares is strong, and the charts suggest a further run higher.
NEW YORK (
) -- This earnings season hasn't been kind to highfliers. In fact, it has been downright dirty. Jim Cramer has a list of highfliers of which one,
F5 Networks
(FFIV)
, recently reported earnings and was promptly pilfered for a quick $40 loss.
Netflix
(NFLX)
is on Cramer's list as well. It reports earnings Wednesday night. Will it be able to escape the same shellacking or are all highfliers doomed this earnings season?
Although it is impossible to see the future, you certainly can look at a stock's past and qualify its trend. That process provides you with a better read of the risks and rewards that the future holds. When looking at Netflix, I see a very strong stock that could on earnings just as easily tag its top again as go down. If I were a holder of Netflix, I would probably still be holding into earnings (unless I recently bought it) because I would be holding sizeable gains and the odds of this stock continuing appear much greater than it's being hammered lower. If you don't own it, then you are like me and you will just have to wait for an opportunity to buy some, eventually. I wouldn't hold my breath though.
Here is the Trading Cube for Netflix. The Trading Cube provides a snapshot view of a stock's qualified trend. Is the trend strong or weak? In the case of Netflix, it is as strong as you can get -- confirmed bullish across all three time frames. Although not a ticket to paradise, this particular configuration is getting pretty close.
On the long-term chart, you can project prices to the $235 level. The AB=CD pattern is confirmed which means it usually extends to complete the full 1:1 relationship (AB ends up equally the length of CD).
Backing up to the weekly chart, you can get a better sense of the risks. While the long-term chart suggests $235, this chart shows us that to get there the high volume magnet top at $209 must first be overcome. Volume on that day registered almost 50 million shares. That will be quite a feat if Netflix surpasses and closes above that high with expanding volume. If it does, $235 is probably a shoe-in.
On the risk side, two well-defined anchored support zones are visible. The higher of the two has a bottom at $167 with a top around $174. The lower support zone is a much farther fall, all the way back to $134 to $141. That would resemble the haircut taken by F5 Networks. It isn't what I expect, however. I believe the more likely case is blowout numbers and a drive higher. I believe that because the charts suggest the stock probably isn't done just yet.
Until next time, just keep trading the charts!
At the time of publication, Little had no positions in the stocks mentioned, though positions can change at any time.
L.A. Little, author, professional trader and money manager, writes daily on
www.tatoday.com
, a free educational site for traders and investors. He has been featured in numerous publications and is the author of
.
His background includes degrees in philosophy, computer science, computer information systems and telecommunications. With a trading philosophy centered on capital protection first and the accumulation of consistent gains over time, L.A. espouses a simplistic technical approach to trading the markets that is a throwback to the days of past. With a focus on swing points and the qualification of trends, L.A. provides a breath of fresh air to an otherwise crowded room of derivative indicators with the emphasis on technical minutiae.