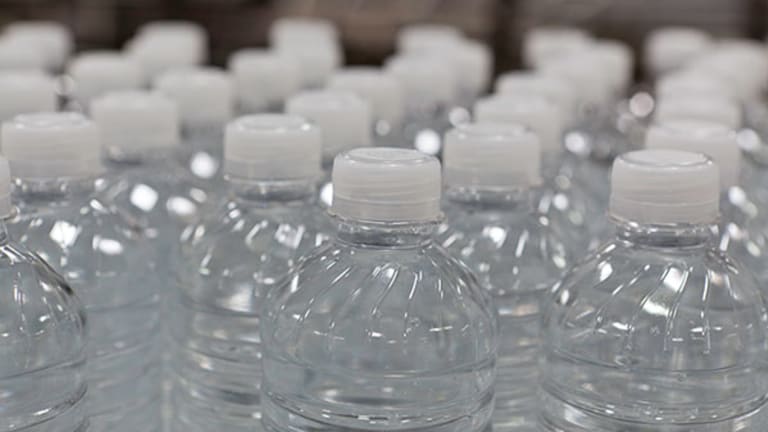 Nestlé Accused of 'Colossal Fraud' in Poland Spring Suit
The suit alleges Nestlé sold 'common groundwater' in its Poland Spring brand.
Nestlé SA (NSRGY) - Get NSRGY Report is facing a lawsuit alleging the company committed "colossal fraud" by selling "common groundwater" through its Poland Spring brand, the Wall Street Journal reported.
Nestlé, which is the world's biggest packaged foods company, made $8.2 billion from its Poland Spring brand last year. The bottled water is marketed as "100% natural spring water," but 11 consumers who filed a suit in Connecticut district court claim the Nestle has been "breaching and exploiting its customers' trust to reap massive undue sales and profits."
Nestlé's markets Poland Spring using images of pristine mountains, forest and fields, but the water allegedly doesn't meet the federal definition of spring water, according to the suit. The complainants contend that Poland Spring water is "collected from wells it drilled in saturated plains or valleys where the water table is within a few feet of the earth's surface."
Nestlé said the suit is "without merit and an obvious attempt to manipulate the legal system for personal gain." This suit comes 14 years after Nestlé reached a $12 million settlement in a previous class action lawsuit claiming Poland Spring water didn't come from bubbling springs.
Nestle stock traded flat early Friday afternoon.
More of What's Trending on TheStreet:
Apple Should Be Terrified By How Much Samsung Is Spending on Its Future