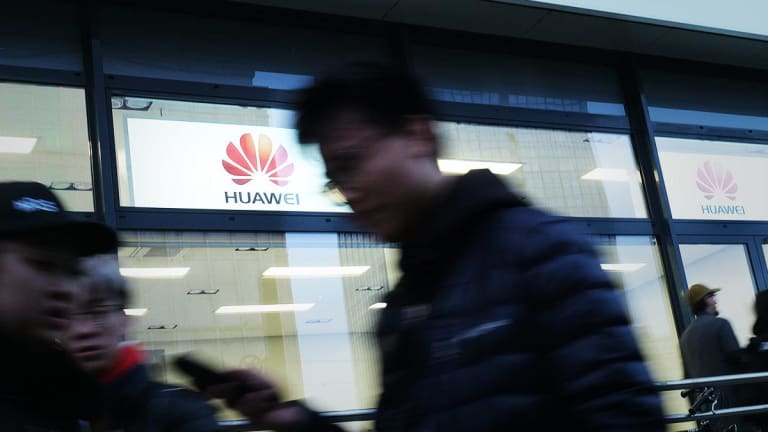 Huawei-Related Stocks Fall: NeoPhotonics Up 7.4%; CommScope Holding Off 8.8%
Gainers trail losers among stocks with significant business with Huawei.
Stocks of companies doing significant business with Huawei fell Monday.
Shares are falling in reaction to Trump administration efforts to prevent companies from doing business with the Chinese telecom giant.
Among notable Huawei-related stocks, three rose while fifteen fell.
Advancers
NeoPhotonics (NPTN) rose 28.5 cents, or 7.42%, to $4.13.
II-VI shares (IIVI) rose 51 cents, or 1.56%, to $33.18.
Finisar shares (FNSR) rose 4.5 cents, or 0.21%, to $21.61.
Decliners
Keysight Technologies shares (KEYS) fell $7.18, or 8.77%, to $74.68.
Broadcom shares (AVGO) fell $16.38, or 5.65%, to $273.51.
QUALCOMM shares (QCOM) fell $4.26, or 5.23%, to $77.24.