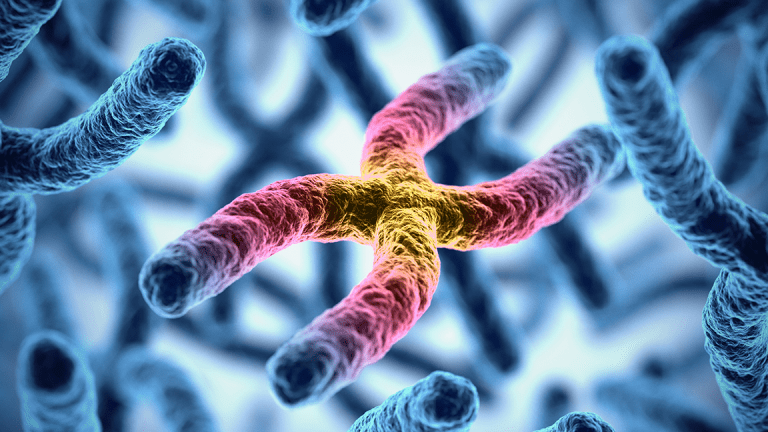 Nektar Therapeutics Just Lost More Than $6 Billion in Value Because of One Drug
Nektar Therapeutics shares got destroyed on Monday. Here is why.
Tough day.
The dumping of bio-pharma player Nektar Therapeutics' (NKTR) - Get Nektar Therapeutics Report stock on Monday, which crashed nearly 42%, might have been done so too hastily according to analysts TheStreet talked with.
Shares plummeted after investors and Wall Street analysts found Nektar's mid-stage trial results for its collaborative effort with Bristol-Myers Squibb Co. (BMY) - Get Bristol-Myers Squibb Company Report to combine Nektar's NKTR-214 top immune-oncology program with Bristol-Myers' Opdivo drug to be below expectations.
Response rates for patients with melanoma and kidney cancer patients decreased, according to the study that was released to the American Society of Clinical Oncology (ASCO) over the weekend.
"You have to think of it as a snapshot, it's a moment in time," Nektar Chief Scientific Officer Johnathan Zalevsky reportedly said in an interview at an ASCO conference meeting in Chicago. "We have high confidence based on our data that, over time, these response rates are going to improve."
Pharmacuetical companies often see stock price drops when they report poor trial performances, but not as drastically as Nektar's, Edward Snyder, certified financial planner for Oaktree Advisors, said. It's the largest single-day drop he's seen from a pharmaceutical company that he can remember, he said.
"This is probably an overreaction by investors trying to trade it on the short term," Snyder said. "As far as expectations, it's anyone's guess. It could go either way. You could see it bounce back and regain some of that which it lost, or it may just stabilize out and continue up from here."
Nektar frequently collaborates with other major pharmaceutical companies as part of its business model -- it netted $125 million alone with its partnership with AstraZeneca (AZN) - Get AstraZeneca PLC Report in 2009 -- and the details of its deal with Bristol-Myers back in February means it will shoulder much of the loss if the stock continues to drop, according to the company's 8-K filing over the matter.
Bristol-Myers entered a deal with Nektar on Feb. 13 "to develop and conduct clinical studies of NKTR-214 pursuant to a joint development plan" which would include trials in 20 indications of nine tumor types.
Bristol-Myers paid Nektar $1 billion in an upfront cash payment and bought $850 million worth of Nektar's common stock, leading to a 4.9% stake in the company. Bristol-Myers' risk in the joint venture is significantly less than Nektar's -- it will only share 35% of the net profits/losses compared to Nektar's 65% -- which could explain why the company's stock did not respond as violently to the news.
Bristol-Myers' stock dropped 3.16% to $51.45 a share at market close compared to Nektar's falling 41.82% to $52.57 per share.