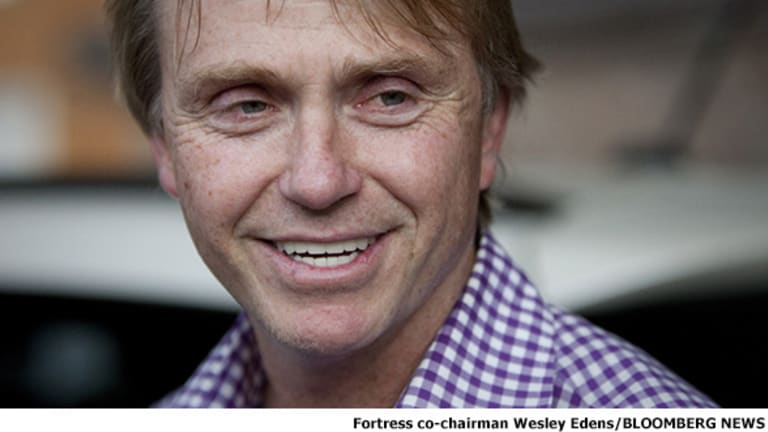 Nationstar Mortgage Accused of Inflating Stock Price in Lawsuit
The mortgage debt collector witheld information from investors about increased costs as it had to correct an illegal and unsustainable business model, a lawsuit alleges.
NEW YORK (TheStreet) -- Nationstar Mortgage (NSM) and its top two officers withheld material information that caused investors to pay inflated prices for its stock, according to a lawsuit filed Tuesday in U.S. District Court in the Southern District of Florida by one of the nation's top securities law firms.
The lawsuit, filed by Robins Geller Rudman & Dowd on behalf of the City of St. Clair Shores Police and Fire Retirement System, accuses Nationstar of "gouging mortgagors - and illegally enhancing its profits through unsustainable means - via illicit practices, such as charging for repeated, unnecessary inspections, which resulted in additional late payment fees, and by pressuring mortgagors to carry out expensive modifications and refinancing of their mortgages." 
Nationstar's main business is known as mortgage servicing, in essence collecting mortgage payments from homeowners. It says it is the country's fourth-largest mortgage servicer behind Wells Fargo (WFC) - Get Wells Fargo & Company Report, J.P. Morgan Chase (JPM) - Get JPMorgan Chase & Co. (JPM) Report and Bank of America (BAC) - Get Bank of America Corp Report. According to the suit, it is the second-largest non-bank servicer of mortgages behind Ocwen Financial (OCN) - Get Ocwen Financial Corporation Report
When regulators cracked down on the mortgage servicing industry, Nationstar's costs increased substantially, but the company failed to warn investors, the suit contends. Nationstar and its to officers continued to raise investor expectations ahead of a $575 million stock sale March 24, just a week from the end of the first quarter. When the company reported the results May 5, however, it missed analyst estimates by a wide margin.
While analysts had expected a 70-cents-per-share gain, Nationstar reported a loss of 53 cents per share. The miss caused Nationstar shares to fall by some 25% to an intra-day low of $19.21 on May 5. The pension fund for the St. Clair Shores Police and Fire Retirement fund bought shares of Nationstar and suffered losses due to the drop in the stock price, according to the suit.
Questions over the stock sale were first reported by TheStreet sister's publication The Deal last week. 
While Nationstar CEO Jesse Bray told TheStreet at the time that the earnings miss was due to a sudden change in interest rates, Tuesday's lawsuit rejects Bray's claim, blaming it on increased costs due to heightened regulatory scrutiny.
Management's failure to warn of the increased costs drove Nationstar stock to a high of $38 per share on June 6 of last year, the suit contends. Shares closed at $19.87 on Tuesday.
A Nationstar spokesman declined to comment on behalf of the company as well as CEO Jesse Bray and CFO Robert Stiles, who were also named in the lawsuit.
Email messages to attorneys at Robins Geller Rudman & Dowd were not returned.
Nationstar is majority-owned by Fortress Investment Group undefined, and its chairman, Wes Edens, is co-chairman of Fortress. An email to a Fortress spokesman was not returned.