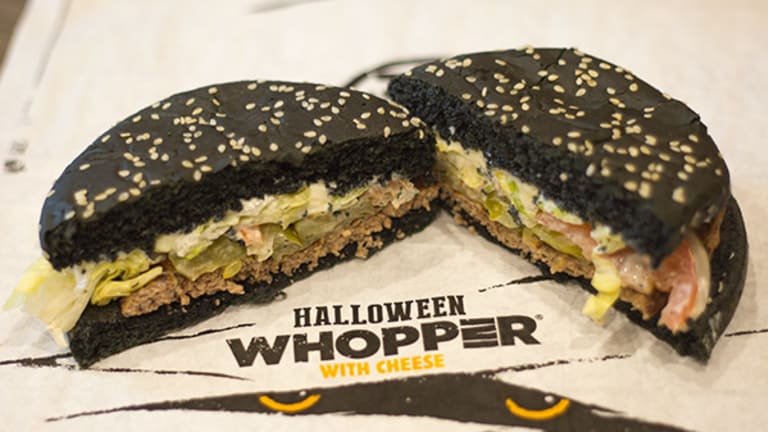 It's National Cheeseburger Day So We're Revealing This About Burger King's CEO
It's National Cheeseburger Day! And that means a quick look at why Burger King's young-looking CEO loves the Whopper.
Happy National Cheeseburger Day! Here's a fun fact to chew on. 
When Restaurant Brands' (QSR) 36-year-old chief executive officer Daniel Schwartz isn't cooking up good quarterly earnings reports, he is traveling the globe visiting Burger King locations.
And in all his trips, one of the chain's food is a must try.
"The reason [my favorite food from the menu] it is the Whopper is because I go to markets all around the world and I always want to taste it. I get a regular Whopper, right off the menu, nothing special and I want to compare it. I know what it should taste like if I'm in France or Brazil or the U.S., wherever," Schwartz told TheStreet in an interview.
Here is a look back at when TheStreet tried BK's Whopperito in August 2016, which consisted of Whopper ingredients inside of a tortilla.
More of What's Trending on TheStreet: