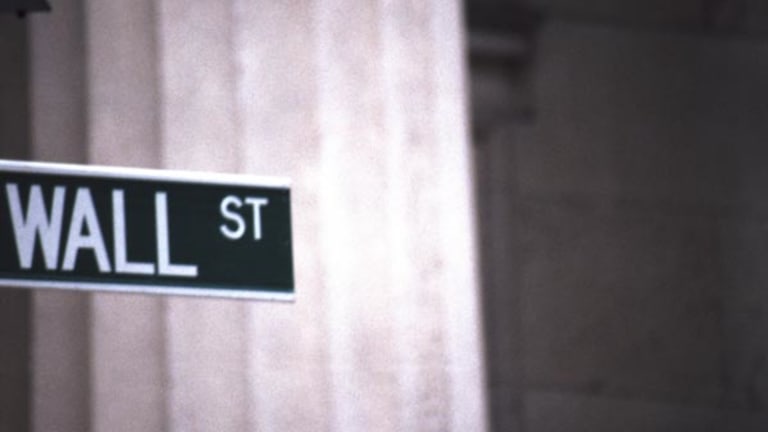 Nailing Down Construction Play
Today is the first trading day of the last quarter of the year.
This article originally appeared on RealMoney.com onSept. 2, 2014 at 8:30 a.m. To read more content like this AND see inside Jim Cramer's multi-million dollar portfolio for FREE... Click Here NOW.
Today is the first trading day of the last quarter of the year. Most of the market indices are at or near all-time highs, and the S&P 500 is up some 10% for a year, a very respectable return given the more-than-30% equity rally in 2013.
Earnings came in better than expected during the second quarter, but the market multiple has still increased somewhat in 2014, as it remains a bit ahead of earnings growth. It still seems as if undervalued stocks and sectors are harder to find than they had been earlier in the year, and they appear to be significantly less prevalent than they had been at the start of 2013.
One of the few sectors to which I am continuing to increase allocation is construction. New-home construction perked up a bit recently, but housing starts are around half what they had been during the recent boom, even after this number posted a big increase with July's annualized figure of just under 1.1 million starts. The current housing-start level is also substantially below the 1.5 million level that the country has averaged since 1959.
STOCKS TO BUY: TheStreet Quant Ratings and Dave Peltier's Stocks Under $10 has identified a handful of stocks that can potentially TRIPLE in the next 12 months. See them FREE today...Click Here NOW.
Commercial construction also seems to be improving. Of course, maybe I am being overly optimistic on this part of the economy, seeing as I am based in South Florida. The skyline of downtown Miami is dotted with cranes putting up huge residential and commercial projects, and it is same throughout this region of the country. It is like the financial crisis never happened.
Nonetheless, my optimism seems to be getting some confirmation from recent readings. Even Deere (DE)  reported strong construction-equipment sales despite a significant fall in agricultural demand in its last quarter. Stephanie Link, co-portfolio manager of Action Alerts PLUS, recently highlighted why she is bullish on a variety of building material plays: She is seeing some of the same positive demand factors that I've been observing.
In fact, I am looking into one of her recommendations, USG (USG) , for purchase this week. As Stephanie has noted, this market-leading provider of drywall should be boosted by increasing end-user demand for its primary business line. USG has also done a fabulous job of reducing costs during the recent downturn. As a result, in the second quarter the company reported the same profit level as it did during the boom year of 2007, despite one-third-lower sales during that earlier period.
This operating leverage will substantially boost earnings as demand increases in the year ahead. Berkshire Hathaway (BRK.A)  also owns 30% of the outstanding shares, and USG trades at a significant valuation discount to some peers. If the company is good enough for Stephanie and Warren Buffett, it sounds like a stock worthy of serious consideration.
I also got back into construction giant Tutor Perini (TPC)  last week at just under $30 a share. I touted this company as a post-election play in 2012, when the stock was trading at around $13 a share. I took a profit when the shares doubled. However, seeing as the shares have gone nowhere so far in 2014, I feel they are ready for the next stage up.
During the economic downturn, Tutor did a great job of diversifying its income streams -- and the company now gets a significant amount of business from local and federal government agencies, as well as from specialty building projects. Backlog is up to almost $8 billion, the highest level since the boom years. 2014 earnings are tracking to a year-over-year gain of more than 20% gain on a 10% jump in revenue. Analysts expect earnings and revenue growth to accelerate somewhat in 2015 as the company works through its growing backlog. Shares are offering a good value at 10x next year's consensus earnings.
Today only: Get FREE access to all of TheStreet's subscription services. That's an annual value of $5,000! Click Here NOW for immediate FREE access.
At the time of publication, Jensen was long TPC.