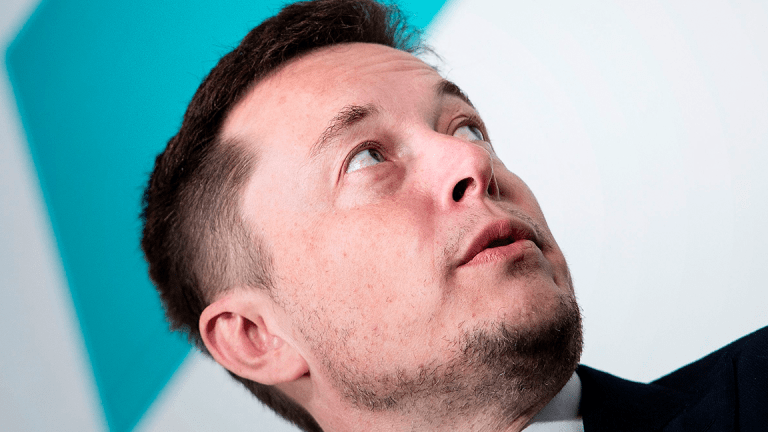 Tesla CEO Elon Musk Could Now See His Compensation Soar to $70 Billion
Elon Musk is tied to Tesla for at least the next 10 years after the company updated his compensation package.
Love it or hate it, Tesla Inc.'s (TSLA) - Get Report new incentive-laden compensation package for CEO Elon Musk is for the investors, RBC says in a note Tuesday.
Tesla announced Tuesday that it offered Musk a compensation package that stipulates that if Tesla's market cap never rises above $100 billion that Musk will get nothing by the end of his tenure with the company in 10 years. 
"While this clearly ties performance to shareholder interest, we believe the ulterior motive here is to downplay concerns Musk doesn't remain with Tesla. However, the plan does give leeway for CEO succession as Elon can still achieve vesting if he serves as both Executive Chairman and Chief Product Officer with all leadership ultimately reporting to him," RBC's Joseph Spak wrote.
If Musk does guide the company to a $650 billion value, or Tesla achieves revenues of $20 billion annually or earnings of $1.5 billion, then Musk will receive 1% of the company's stock. The high-end of the 10-year milestones laid out in the plan stipulates that sales should reach $175 billion, or 15 times the company's current levels.  
Elon Musk's compensation could total $70 billion if he makes it to the goals of his new contract. While this package seems to incentivize performance, RBC points out that with a 20% already in the company, Musk is already incentivized to perform.
More of What's Trending on TheStreet: