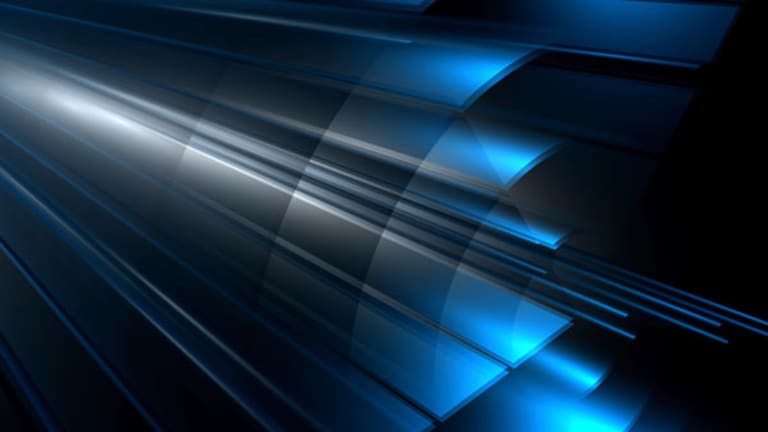 Murdoch Will Keep Grip on Broken Empire
Rupert Murdoch will move ahead with a News Corp break up, but retain voting control over the empire.
NEW YORK (
) --
News Corp.
(NWSA) - Get News Corporation Class A Report
said on Thursday that it will split into two companies, one focused on publishing businesses and the other on entertainment after reports surfaced earlier in the week of the plans.
Rupert Murdoch will be chairman of both companies and will head News Corp's entertainment businesses, which include cable and broadcast TV channels and movie studios. Current chief operating officer Chase Carey will be COO of that entertainment businesses, as News Corp searches for a CEO for its newspaper and HarperCollins publishing units.
The decision to split News Corp. is a major development in Murdoch's management of the media empire which pushed News Corp. shares to four-year highs this week. Murdoch and his family will retain their voting control of both split companies and it also leaves him in charge of News Corp.'s newspaper business, which is under intense scrutiny after a phone hacking scandal in Britain led to the arrest of top executives.
On Thursday, News Corp. said that the split, which will create two publicly traded companies, is expected to be completed in the next 12 months. While Murdoch is effectively ceding his CEO role in News Corp's entertainment business to current COO Carey, he and his family will retain a voting control over both companies' shares.
News Corp. said it would retain two classes of common shares for both units, a share structure that has allowed the Murdoch family to have control of voting power, even as their economic interest in the company has fallen over the years. The split plan is still subject to board and shareholder approval, News Corp. added in the press release.
The move is likely to draw plaudits from shareholders, who have seen News Corp's shares rally over 10% this week to multi-year highs above $22.44 in pre-market Thursday trading.
"There is much work to be done, but our Board and I believe that this new corporate structure we are pursuing would accelerate News Corporation's businesses to grow to new heights, and enable each company and its divisions to recognize their full potential - and unlock even greater long-term shareholder value," said Murdoch, in a statement.
"We recognize that over the years, News Corporation's broad collection of assets have become increasingly complex. We determined that creating this new structure would simplify operations and greater align strategic priorities, enabling each company to better deliver on our commitments to consumers across the globe."
While Murdoch's split signals a turning point in the management of News Corp., the mogul didn't present the decision as a Waterloo moment. "That very size and breadth has created an opportunity to separate News Corporation into two global leaders in their own right -- we will wow the world as two, as opposed to merely one," said Murdoch in a memo to employees posted by the
.
In the memo, Murdoch also said that the publishing unit he will continue to run is, "greatly undervalued by the skeptics."
Upon closing of the breakup, News Corp's shareholders will receive one share of common stock in the new company - likely its publishing unit -- for each same class of News Corp. shares they currently hold.
The split was decided on by an embattled Murdoch, who was told by a British House of Commons Culture Committee in May that a phone-hacking scandal at the company's British newspaper unit shows he is unfit to lead the media giant, which owns Fox broadcast network, Fox News, Twentieth Century Fox and a near 40% stake in British Sky Broadcasting.
If News Corp. were to complete the separation of its publishing unit from its more profitable cable TV, broadcast and movie studio businesses, Murdoch would be appeasing calls by frustrated shareholders.
In the case of News Corp., the phone-hacking scandal and related arrests of top executives involved with the company's British newspaper business appears to be driving Murdoch toward a separation of its low-margin HarperCollins and newspaper publishing businesses from higher margin cable, broadcast and movie-studio units.
That scandal masks that the split, "probably should have happened a while ago because of how poorly the newspaper business has performed," said Martin Pyykkonen, an analyst at Wedge Partners on Tuesday.
Pyykkonen said the phone-hacking scandal, which has led to over 50 arrests, including ex-
News of the World
editor Andy Coulson and former News International CEO Rebekah Brooks, would be seen as a catalyst for what is ultimately a business decision that may draw a fuller share valuation for News Corp's array of media assets.
In the past nine months as of March 31, News Corp reported that over 70% of its annual profit came from broadcast and cable television, with that unit and its films business contributing roughly $4 billion to its bottom line.
Combined, the company's cable, broadcast and studios businesses have a profit margin of over 25%, while profit margins at its publishing unit hover near 8%. News Corp's entertainment businesses earned $23.5 billion in revenue, while the publishing unit posted $8.8 billion in revenue, as of the year ended in June 2011.
The split may be a strategy for News Corp. to keep its investment in British Sky Broadcasting, as U.K. regulators question whether the company should retain its 39% minority stake. The phone hacking scandal led News Corp. to abandon efforts to take control of the pay-TV operator, which is the largest in Britain.
Murdoch built News Corp. through the company's newspaper assets, which currently include
The Times of London
,
The New York Post
and HarperCollins' book business. News Corp's publishing unit contains
Dow Jones
, the owner of the
Journal
, after a $5 billion 2007 acquisition.
Fueled by split up considerations, stock buybacks, and a string of management changes, News Corp's shares are up over 25% in the last 12 months.
Reports of the split generally received a positive analyst reaction to the outlook and higher valuation for both of News Corp's separated units.
"Despite the phone hacking issues, News Corp. retains a huge global media franchise and compelling valuation with fair value
sans
the Murdoch discount likely near $35," wrote Winderlich Securities analyst Matthew Harrigan in a Wednesday note to clients.
Even without a split, Deutsche Bank are also optimistic about News Corp's stock based on its fast growing media assets, share buyback plans and valuation relative to peers like
Disney
(DIS) - Get Walt Disney Company Report
,
Time Warner
(TWX)
and
CBS
(CBS) - Get CBS Corporation Class B Report
. In a Wednesday note to clients, those analysts called a spin, "a meaningful positive" to trends already underway at News Corp.
-- Written by Antoine Gara in New York