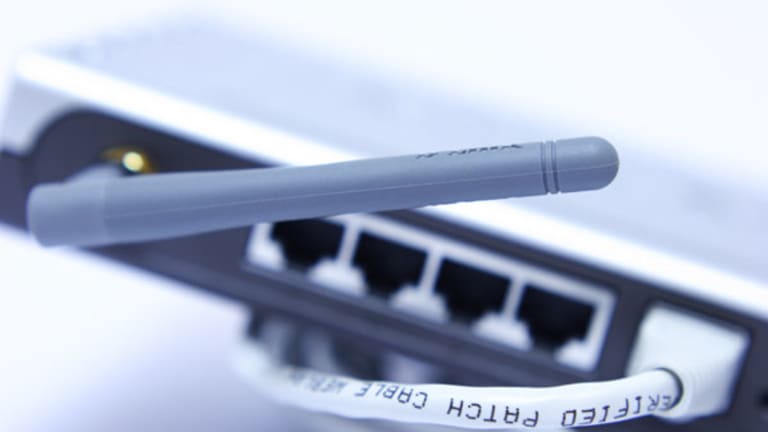 Murdoch Talks Media
News Corp. Chairman and CEO Rupert Murdoch chats with TheStreet.com about the embattled media industry and his corporate ambitions.
Rupert Murdoch has not allowed the crisis in his most-loved medium -- the newspaper -- stop the growth of his global empire.
Murdoch, the 78-year-old
News Corp.
(NWSA) - Get Free Report
chairman and CEO who moved television news considerably to the political right with Fox News, stunned the U.S. newspaper establishment in 2007 with his purchase of
Dow Jones
and
The Wall Street Journal
. If the $60-per-share acquisition seemed high in 2007, it now looks ridiculously so. Still, it gave the owner of the
New York Post
a long-sought platform to take on his nemesis,
The New York Times
.
His purchase of
MySpace
in 2005 gave him an important foothold on the Internet, and in 2007 News Corp. launched
Hulu.com
with
General Electric's
(GE) - Get Free Report
NBC, an attempt to take on
YouTube
.
News Corp. has vast holdings outside the U.S., including newspaper
The Times
of London and a large stake in
British Sky Broadcasting
, the largest digital pay TV platform in the U.K. It also owns
Sky Italia
, the most popular pay-TV service in Italy.
Murdoch spoke to
TheStreet.com
by phone last week. Here is an excerpt of the interview.
TheStreet.com: Michael Wolff has written in Vanity Fair that you want to buy The New York Times (NYT) - Get Free Report, that you've planned out the deal in detail. Is that true?
Murdoch: No. That's nonsense. I don't think it's for sale anyway. I haven't even thought about it. But I would imagine that it would be legally and politically almost impossible, so I'm not thinking about it.
There's been a lot of shakeup at MySpace. Why are you shutting down your global ambitions?
We're not. We're just getting first things right first. The business sort of grew out of control and really out of size. I blame myself and it had to be brought back in size, but we feel that we've got new creative people and it will be a very strong force in many ways and shouldn't be compared ... I mean, it will be a very different social site to, say,
Facebook
.
How will it be different?
Facebook is more of a directory. People go looking for their relatives or their friends, who they are going to meet. With MySpace, people go there to find common interests, share music, that sort of thing.
Google (GOOG) - Get Free Report has become a major distributor and aggregator of news. You said earlier this year you weren't exactly happy with that and questioned its copyright legalities. You haven't said much publicly since then. Are you still at odds with Google and the search industry?
We were outspoken. And we'll be more outspoken on the whole issue of payment for copyright material and that goes to every aggregator, whether it be
Yahoo!
(YHOO)
or Google or Ask.com or anything. We employ thousands and thousands or people as do others. I mean, there are billions of dollars spent, probably every month, but certainly every year in the collection and the creation of copyright by organizations and they cannot do that and have that material which they own stolen from them or the business will be destroyed.
What do you think of Twitter?
It's an amazing phenomenon but I have no idea how they can monetize it. No one monetizes the Web today to any extent other than search.
How's advertising at The Wall Street Journal?
Marginally better than at other newspapers, but not great. Certainly we have reduced our costs at
The Journal
I think fully as much as we've declined in national advertising.
Do you think micropayments are a workable model for selling news online?
I don't think people will pay for it. We're still thinking our way through this and there will be micropayments as part of it, but I'm thinking much more along the lines of subscriptions like
The Wall Street Journal
does.
Are you annoyed you don't own CNBC?
No.
Why not?
Because we're going to enjoy the competition. We have to get wider distribution and that takes time. We are further ahead with Fox Business than we were at this stage with Fox News, and Fox News today is one of our very greatest and largest assets.
Why don't you hire away all the CNBC on-air people?
We don't think they're all that good. There are some good ones, but that'll be up to
Fox News boss Roger Ailes. We create or we discover previously undiscovered talent and make them into stars.
What do you make of the TV Everywhere concept that Time Warner (TWX) Chairman and CEO Jeff Bewkes has been touting lately?
I don't quite understand the concept -- what he means by that. TV is everywhere.
It has been written that the departure of former News Corp. President and COO Peter Chernin spells trouble for Hulu. Has News Corp. indeed changed its commitment to that property?
No, but it's an evolving company and we're very pleased with it.
What's your view of Silvio Berlusconi these days? Berlusconi, the Italian prime minister, has accused Murdoch of using his newspapers to make personal attacks on the prime minister as retribution for a change in Italian tax laws that has cut into profits at Sky Italia. Murdoch has said he has not influenced coverage.
No comment.