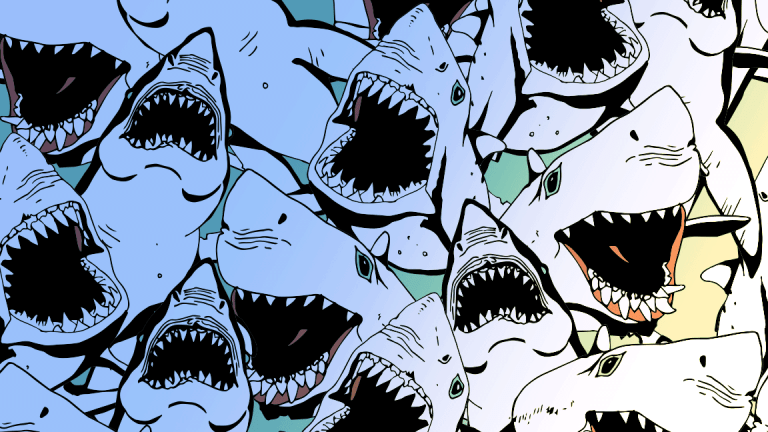 Muddy Waters Attacks What It Says Is 'Another Worthless Chinese Fraud'
Short seller Muddy Waters goes on the attack against Chinese online finance company CIFS.
Short seller Muddy Waters has launched a scathing attack on Nasdaq-listed China online finance company CIFS (CIFS) - Get China Internet Nationwide Financial Services, Inc. Report , accusing it of being "another worthless Chinese fraud", in a latest report.
China internet Nationwide Financial Services (CIFS) was founded in Beijing in 2014 and is focused on providing one-stop financial services to all kinds of enterprises, based on big data and artificial intelligence (AI), its website says.
According to its third-quarter earning's report, issued on November 30, the company saw revenue up 26.2 percent to US$5.1 million, pushed by what it called "vigorous growth" in income from its commercial earnings advisory service, while net profit also surged by 31.9 percent to US$5 million.
But Muddy Waters paints a very different picture in its short selling report, in which Jianxin Lin, CIFS' chairman and chief executive officer, is accused of being "obscure" and "unsuccessful".
"We believe almost none of CIFS's purported business is real. PRC financials show that CIFS overstated its 2016 revenue fivefold," Muddy Waters claims.
"Every one of the purported borrowers to which CIFS disclosed having made loans (accounting for 84.2 percent of loan balances) appears to be a sham counterparties.
"Therefore, the associated loans, revenue, and profits appear to be completely fake," the Muddy Waters short selling report claimed.
CIFS' stock had briefly declined by lunchtime in New York on Wednesday after Muddy Water's founder Carson Block continued the attack on Bloomberg TV.
But the shares closed 9.26 percent up at US$41.9 by Wednesday's close, giving it a market capitalisation of around US$922 million. Although the stock has plunged roughly 32 percent since late November.
The company has not been available for comment so far.
Block said during his interview that CIFS was just another China fraud and that whatever they actually do, they report only a tiny part of it.
Muddy Waters fingered Huishan Diary, a northeast China based dairy producer listed in Hong Kong, at the end of last year, calling it a fraud and "worth close to zero".
Huishan shares tumbled by 85 percent on March 24, after creditors held an emergency meeting to discuss what was thought to be a precarious capital position.
Then in a filing to the Hong Kong bourse in mid November the company said it was preparing for provisional liquidation in a move to protect its assets as it negotiates with its creditors.
Delving deeper into CIFS' November earning's report, it claims roughly 82 percent of revenue or US$4.22 million was generated by providing "commercial payment advisory services to eight small and medium size enterprises", a 99 percent rise increase on the same period in 2016.
The increase was mainly attributed to an increase in its total commercial financing amount of US$373 million during the period, compared with three customers with only US$187 million in the three months ended September 30, 2016.
"Around 10 percent of our revenue or US$519,438 was derived from providing intermediary bank loan advisory services to a customer, representing a 67 percent fall from US$1,572,127 in the same period in 2017," it added.
"We assisted in obtaining a US$27 million loan from banks compared to the same period last year when we assisted two customers with a US$83 million loan."
Within the quarterly report, Jianxin Lin, CIFS' chairman, claimed it had seen "significant progress in executing our long-term growth plan" during the period, launching a supply chain financing service with an initial focus on the medical supplies and medical equipment, airline catering and bulk commodity supply chain industries.
"In November, we signed an agreement to acquire Beijing Anytrust Science & Technology" he added, "a big data company focusing on providing data infrastructure design, big data access and analytics, and document automation for enterprises and government agencies in China, just weeks after the launch of our fintech initiative. We look forward to ending the year on a strong note."
Read the original article on South China Morning Post. For the latest news from the South China Morning Post download our mobile app. Copyright 2017.
More of What's Trending on TheStreet: