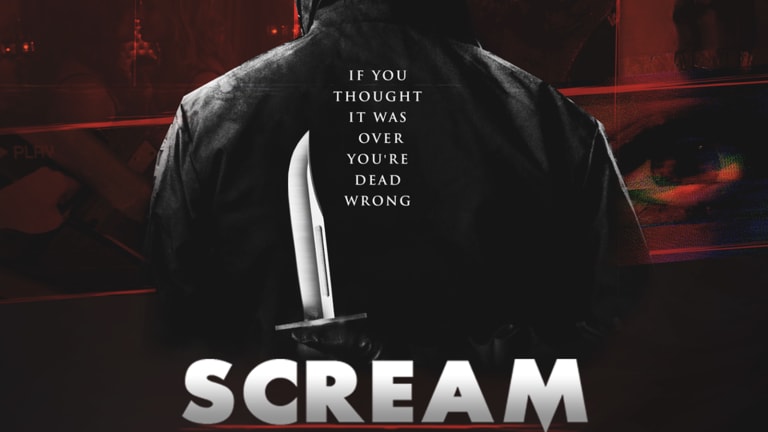 MTV Bets on Original Content From 'Scream' to 'Shannara' to Stop Ratings Slide
Facing declining audiences and competition from streaming television, MTV looks to woo Millennials and advertisers with original content and mobile-friendly comedies.
NEW YORK (TheStreet) -- MTV is taking a deep dive into the competitive and pricey business of original scripted programming in order to reverse a slide in ratings and status among tech-savvy young viewers who prefer Netflix (NFLX) - Get Netflix, Inc. Report or Google's (GOOG) - Get Alphabet Inc. Class C Report YouTube.
The Viacom-owned (VIA) - Get Via Renewables, Inc. Class A Report network is wooing the younger viewers that advertisers covet with small-screen adaptations of the horror film franchise Scream and the dystopian fantasy book series The Shannara Chronicles.
"We're exploding our development process across screens -- getting faster, more daring, putting more projects into play and taking bigger swings than ever," MTV President Stephen Friedman said in a statement. "We've exponentially expanded the ways we connect with our audience and deliver for our advertisers."
MTV executives will be making their pitch to advertisers on Tuesday at New York's Beacon Theater, part of its annual upfronts, which are held in the spring to sell commercial time for fall and winter programming. A year ago, most networks struggled to sell their usual batch of inventory, an early indicator that marketers had decided to move an increasingly large portion of their budgets to digital platforms. 
The network, Viacom's largest behind Nickelodeon, has long been a staple among younger audiences, attracted by reality shows such as The Real World,Jersey Shore and Teen Mom. But as audiences have fragmented with the rise of online streaming, the network, which averaged 542,000 viewers during prime-time hours in 2013, fell to an average of 497,000 viewers last year and still further to 361,000 so far this year, according to Nielsen data.
Fewer viewers has meant less advertising: Domestic ad revenue fell 6% in the fourth quarter, highlighting MTV's weakness among 18- to 49-year-olds.
"There's a widely held belief young people are still watching video content, it's just not through traditional television," Brad Adage, the research director at Horizon Media, said in a phone interview from New York. "They (networks) knew it was coming, but in the past year or two it's become like an epidemic."
This month, Viacom announced that declining ad revenue had caused it to lay off up to 400 employees. It also announced a $785 million write-off on a bad bet that MTV's audiences would have an appetite for reruns of shows including mystery CSI, comedy Community and HBO soap Entourage.
MTV views Scream and The Shannara Chronicles as the main components of its effort to bring back audiences with original content. It's a formula that has succeeded at AMC Networks  (AMCX) - Get AMC Networks Inc. Class A Report with programs such as The Walking Dead and Breaking Bad as well as with Netflix (NFLX) - Get Netflix, Inc. Report, Amazon Prime (AMZN) - Get Amazon.com, Inc. Report and Time Warner's (TWX) HBO Now (TWX) .
MTV plans to premiere eight new shows in the fall in addition to 10 returning programs. The network said it has 85 programs in development.
But with cable companies now competing with premium networks and online streamers for content, the costs of securing content and giving it movie-like production values are sure to carry more financial risk. For example, The Shannara Chronicles -- which is banking on the popularity of young adult dystopian film franchises like The Hunger Games and Divergent --is currently being shot on location in New Zealand.
One roadblock for the network is that young people are notoriously fickle and have proven difficult to keep in front of the TV, especially with the rise of mobile devices, Adgate said.
Netflix, which credits its booming subscriber numbers on its original content offerings like acclaimed political thriller House of Cards, is in 38 percent of all U.S. households, according to Nielsen. It recently made its biggest play for younger viewers with the Marvel superhero series Daredevil. 
"I don't think they (TV networks) anticipated all of this A-list content on all of these streaming video platforms," Adgate said.
Netflix, like rivals Hulu Plus, Amazon Prime and HBO Now, can also be viewed on smartphones and tablets.
MTV has responded with "clippable" content, snippets of shows that can be shared on social media and viewed on mobile. Fellow Viacom network Comedy Central has leaned on humorous segment clips from Jon Stewart's The Daily Show to draw viewers to the show and sell ads online with hopes of a viral hit.
New series Middle of the Night Show -- a talk show from youth-oriented website CollegeHumor that crashes unsuspecting celebrities as they sleep, and Greatest Party Story Ever -- which recreates viewers' party stories alongside an animated retelling, are part of MTV's efforts to create such "clippable" content and possible viral hits with young audiences. A submission call for Greatest Party Story Ever requires participants to be 18 to 24 years old, in line with the network's core audience.
"This slate demonstrates the creative breadth of what MTV can do -- epic scripted dramas, irreverent comedies, inventive format-driven series, fun topical talk shows, all with a distinct, youthful voice," MTV's president of programming Susanne Daniels said in a statement touting its upfront lineup.