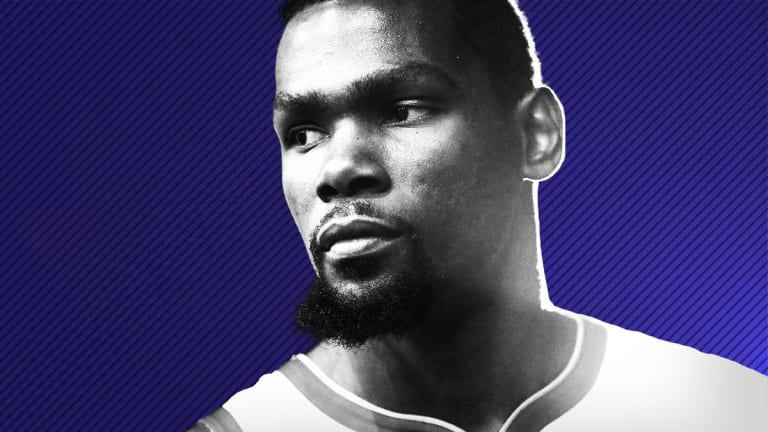 Madison Square Garden Tumbles as Knicks Shoot a Brick in NBA Free Agency
The New York Knicks lose out on Kevin Durant and Kyrie Irving, two top free agent prizes, to their cross-river rivals.
Shares of Madison Square Garden Co.  (MSG) , which owns the New York Knicks, declined Monday after the team once again lost out on the top NBA free agents as the signing period for some of the league's top players began.
The Knicks lost out to their cross-town rivals the Brooklyn Nets on two of the biggest free agent prizes - Kevin Durant and Kyrie Irving - as the NBA's annual free agency period got underway Sunday.
Both Durant and Irving had been linked to the Knicks for months and MSG owner James Dolan went as far to say earlier this year that "New York is the mecca of basketball and we hear from people all the time, from players, from representatives about who wants to come," he said. "... I can tell you from what we've heard, we're going to have a very successful offseason when it comes to free agents."
So far, the offseason hasn't been too successful as Durant and Irving instead decided to sign with the Nets, who don't possess the Knicks history as New York's preferred team, but who do have a more attractive franchise situation.
The Knicks were able to sign former New Orleans Pelicans forward Julius Randle to a three-year $63 million contract.
However, the big fish were Durant and Irving, who are expected to sign four-year deals worth $164 million and $141, respectively, according to ESPN. 
TheStreet Podcast:Andre Iguodala, NBA Superstar Sixth Man and VC, Gives His Top Investing Advice