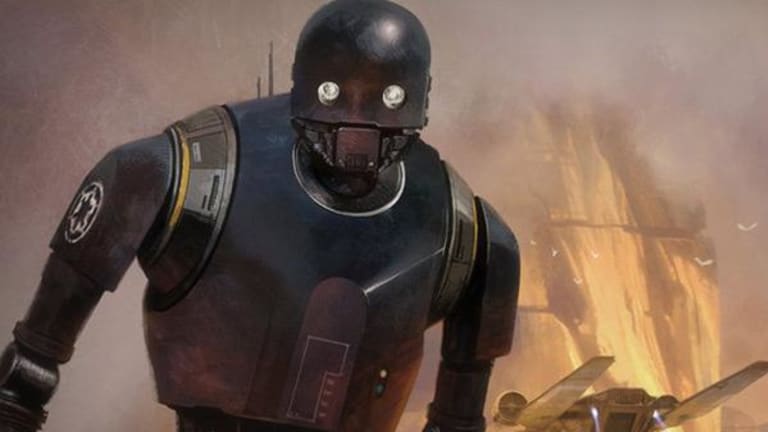 U.S. toy industry sales grew 5% in 2016 to $20.4 billion, according to NPD Group data, and the companies within that market, like Hasbro (HAS) - Get Hasbro, Inc. (HAS) Report , can thank movie-based toys.
"Licensing plays a huge role in the toy industry," with 35% to 40% of toy sales attributed to licensing as a whole each year. And "this year was no different," said Marty Brochstein, executive VP of the International Licensing Industry Merchandisers' Association (LIMA).
Character-related merchandise - which includes toys from entertainment, TV, movies and celebrities - accounted for $113 billion in global retail sales in 2016, according to LIMA research.
"Generally the movies cause the spikes," Brochstein said.
Brochstein noted that toys based on Walt Disney's (DIS) - Get Walt Disney Company Report films Rogue One: A Star Wars Story, which was released on Dec. 16 and that has so far generated $1.034 billion at the box office, and the 2013 cartoon Frozen, which generated $1.276 billion at the box office, did well.
While Frozen toys did not do as well as they did when the hit movie was released two years ago, and the Star Wars brand did not gain the same momentum it did when Star Wars: The Force Awakens hit theaters in 2015, they helped Hasbro to top $5 billion in revenue for the first time.
And it is a feat that although Frozen was released two years ago, its franchise still "continued to drive business" in 2016 for both Disney and Hasbro, noted Brochstein. "That is what everyone is striving for," he said, "to produce a franchise that becomes a part of the everyday business."
Meanwhile, Hasbro is likely to keep gaining in 2017 as it appears to be the top toy-maker behind the most-anticipated films of this year.
Brochstein said the 2017 films that are expected to drive the most toy sales include Star Wars: Episode VIII, scheduled to be released later this year, Marvel's Spider-Man: Homecoming, set to hit theaters on July 7, and Transformers: The Last Knight, among others. Hasbro holds the licensing to Star Wars, Marvel and Transformers.
On its 2016 earnings call Monday, Hasbro said that its revenue from partner brands grew 31%, driven by Star Wars and Disney Princess - the first year the dolls were made by Hasbro and not rival Mattel (MAT) - Get Mattel, Inc. Report .
The toy industry as a whole is also profiting from a global expansion in places where the middle class seems to be growing including in India, China and Brazil. Brochstein said that 10 years ago the U.S. accounted for about 67% of all retail sales, while it's now about 55%, indicating that the U.S. market is not declining but that other countries are growing.