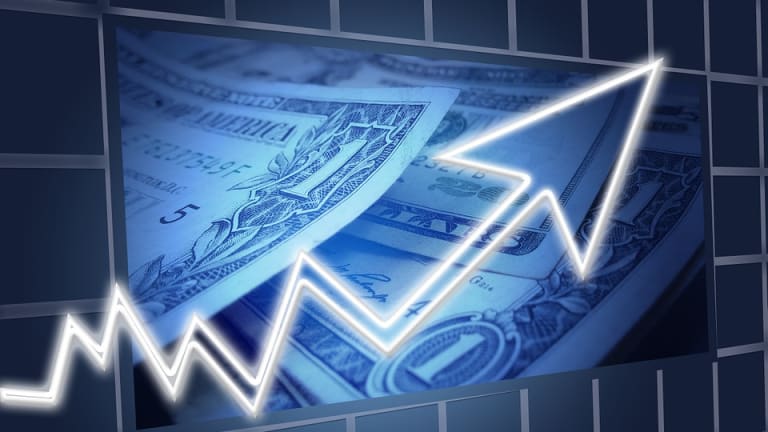 Move Over, REITs; BDCs Aren't Afraid of Increasing Interest Rates
Shares of these three business development companies offer yields of up to 11%.
Real estate investment trusts are expected to lose their attractiveness as interest rates rise, but business development companies are largely insulated from increasing rates.
Because REITs are essentially a collection of real estate loans and mortgages, rising rates increase the cost of those companies' debt payments and make new acquisitions more expensive.
Although this isn't a death sentence for REITs, it will make it difficult for them to maintain their profitability and yields, which is bad news for income investors.
But BDCs loan to small- and mid-sized firms and are bound by law to pay out 90% of their taxable income each year, contributing to their massive yields.
As rates rise, and the Chicago Federal Reserve President expects three increases this year, BDC profits could also increase because they more often than not borrow at fixed rates and offer loans at floating rates. This means that as rates rise, BDCs' debt payments remain constant, while the interest payments that they collect increase.
Before looking at three BDC picks, it is important to address three major screening criteria.
First, we are looking only at BDCs with a market capitalization of $500 million or more to reduce the risk of shell companies.
Second, apart from the actual dividend yields, it is important to consider a BDC's payout ratio. This metric ensures that the company will be likely to maintain or increase its dividend.
Finally, BDCs must have a diversified portfolio of investments that maintain risk within reasonable parameters while delivering profits.
So here are three.
1. Ares Capital (ARCC) - Get Free Report
Among the biggest BDCs out there, the $7.2 billion Ares Capital offers a nearly 9% yield or a $1.52 annualized payout.
The company has increased or maintained its dividend since 2010. The payout ratio of 115% is an improvement from the previous year's 125%.
Ares Capital is managed by global alternative asset manager Ares Management. With a portfolio of 215 companies supported by 148 private-equity sponsors, Ares Capital is a well-diversified business and is expected to report more than 15% sales growth this year.
2. Golub Capital (GBDC) - Get Free Report
This company pays a nearly 7% yield after its shares increased more than 11% last year. Although the company's annual dividend of $1.28 a share has remained unchanged since 2012, its payout ratio has decreased steadily from 93%.
The company paid out 82% of its earnings as dividends last year, which indicates that a dividend increase could be possible.
3. Main Street Capital  (MAIN) - Get Free Report
With nearly $2 billion of investment capital under management. Main Street Capital invests in Southern U.S. companies in a broad range of sectors. The company's diverse portfolio adds protection to its cash flow, which investors seem to love, as shares of Main Street Capital climbed 27.5% last year.
The company yields 7.5% or $2.16 a share annually and has increased its dividend every year since 2010.
Although Robert W. Baird recently downgraded the stock to neutral, the company is well on its way to exceeding analysts' expectations this year. Sales at the company have increased every year since 2009 and are expected to rise by nearly 10% this year.
Either way, Main Street Capital is a great income buy.
---
As we've just explained, these three BDCs are excellent income opportunities. If you're looking for other income opportunities, we've found a genius trader who turned $50,000 into $5 million by using his proprietary trading method. For a limited time, he's guaranteeing you $67,548 per year in profitable trades if you follow his simple step-by-step process. Click here now for details.
The author is an independent contributor who at the time of publication owned none of the stocks mentioned.