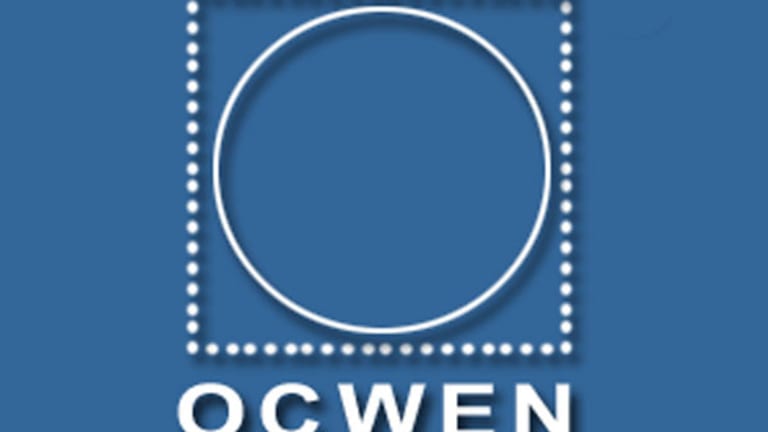 Mortgage Servicer Ocwen Eyes Other Consumer Debt
Ocwen Financial, one of the nation's largest collectors of mortgage debt, is considering branching out into other types of consumer debt collection.
NEW YORK (TheStreet) --Ocwen Financial (OCN) - Get Ocwen Financial Corporation Reportone of the nation's largest collectors of mortgage debt, is considering branching out into other types of consumer debt collection.
"That's something that we are looking because we're generating substantial amount of excess cash flow in Ocwen," Chairman Bill Erbey told TheStreet during one of several interviews for this profile published Wednesday. "We haven't told anybody publicly what that would be," he added.
Investor Wilbur Ross, who sits on Ocwen's board of directors, believes such an expansion would be a natural fit.
"When you think about what the skill sets are, it's managing very complex interactions with consumers under very stressful circumstances, mainly default, and doing it with a lot of, I don't want to say entry level, but almost entry level people, and doing it on a vast scale, and along the way managing that process in two continents, mainly the Americas and India. So those are skill sets that are pretty rare, and pretty valuable. There are all sorts of other consumer debt instruments that I have no doubt that they could service. So even if something were to go slow with mortgage servicing, I think there are plenty of other opportunities. Consumer's finance is not going to go away, and there aren't that many people that are good at it," Ross says.
Ocwen reported third quarter earnings Thursday, though the issue did not come up on a conference call with analysts and investors.
Rick Biggs, partner at New York-based hedge fund Consector Capital, which owns Ocwen shares, sees an opening for Ocwen in consumer debt collection. He says Portfolio Recovery Associates, Inc. (PRAA) - Get PRA Group Inc Report and Encore Capital Group  (ECPG) - Get Encore Capital Group, Inc. Report "are the best and at this point almost the only real solid operators so there is room I think for a little more competition" in the consumer debt collection industry.
But Zach Gast, analyst with research firm CFRA, believes collecting consumer debt be a more difficult transition for Ocwen than it may seem on the surface. That's because non-mortgage-related consumer debt collecting is based on a different business model. First of all, the amounts involved are smaller, meaning lots of investment in infrastructure for a relatively small payoff.
"Mortgage is the one that's a huge debt. It stays outstanding for 30 years. So if I've got to employ calling centers -- you know, vast automated systems to send out statements every month to certain customers and know the right timing and program all that in, that's very different when you're talking about a $500 credit card bill that's overdue," Gast says.
The analyst adds, "if you think paperwork problems are difficult on a $150,000 mortgage, wait 'til you get a $500 credit card bill, where the consumer has probably disputed at least one of those charges."
Consumer debt collectors tend to focus on buying debt that has already defaulted, which they buy for pennies on the dollar, Gast says.
According to its most recent 10-K, Portfolio Recovery Associates' portfolio of credit card debt, which was by far its largest segment, stood at $49.3 billion, in terms of the original amount that was owed. It had paid just over $1.9 billion for the chance to collect that debt. Anything it collects above that amount, minus expenses, would fall to the bottom line.
By contrast, mortgage servicers such as Ocwen do not buy the debt. They buy what are known as mortgage servicing rights (MSRs), which entitles them to collect a fee in return for servicing the mortgage. Ocwen services both performing and non-performing loans, but its specialty is the non-performers. It is, in fact, the largest servicer of non-performing residential mortgages in the U.S. It services $130 billion worth of unpaid principal on outstanding mortgages, or 13% of the total $1 trillion in delinquent U.S. mortgages, more than Wells Fargo, Bank of America or JPMorgan Chase, according to data through June 30 from trade publication Inside Mortgage Finance.
--Written by Dan Freed in New York
Disclosure: TheStreet's editorial policy prohibits staff editors, reporters and analysts from holding positions in any individual stocks.