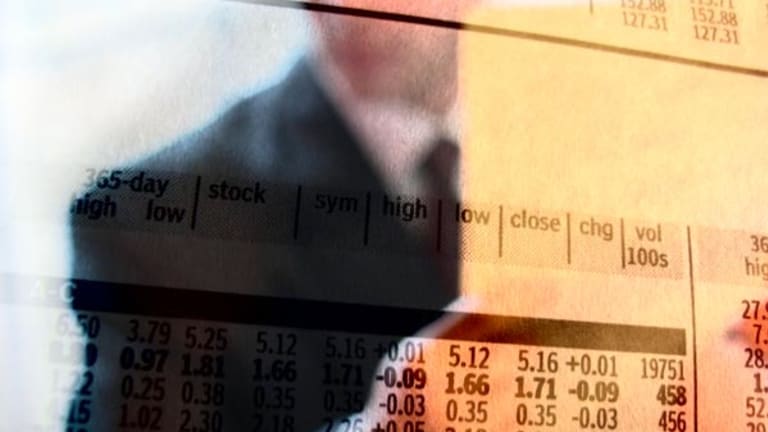 Morning Briefing: 10 Things You Should Know
U.S. stock futures are higher; Apple sells out of the iPhone 5s; BlackBerry shares tank; Microsoft to unveil new Surface tablets.
NEW YORK (
) -- Here are 10 things you should know for Monday, Sept. 23:
1.
-- U.S. stock futures were pointing to gains on Wall Street Monday after a survey found an uptick in manufacturing in China.
European stocks were marginally lower. Asian shares ended mixed. Japan's stock market was closed for a public holiday. A powerful storm forced Hong Kong markets to close in the morning. In the afternoon, Hong Kong's Hang Seng fell 0.6%.
The Shanghai Composite Index rose 1.3% after HSBC said the preliminary version of its monthly purchasing managers' index for China rose to 51.2 from 50.1 in August. Numbers above 50 indicate an expansion in activity.
2.
-- The
in the U.S. Monday includes the Markit PMI manufacturing index flash at 9 a.m. EDT.
3.
--
on Friday finished in the red but were able to eke out a third week of gains following the
Federal Reserve's
surprise decision Wednesday to keep its current $85 billion a month bond-buying program intact. Enthusiasm turned out to be short-lived as investors retreated to the sidelines on a host of uncertainties heading into the coming, data heavy week.
The
S&P 500
finished down 0.72% to 1,709.91 on Friday but closed 1.3% higher for the week. The
Dow Jones Industrial Average
fell by 1.19% to 15,451.09, but finished up 0.49% for the week. The
Nasdaq
edged down 0.39% to 3,774.73, but concluded the week up 1.41%.
4.
--
Chancellor Angela Merkel's conservatives
triumphed in Germany's election Sunday, and could even win the first single-party majority in more than 50 years. But while Merkel was headed for a third term, her center-right coalition partners risked ejection from parliament for the first time in post-World War II history.
Depending on what parties end up in parliament, Merkel could also find herself leading a "grand coalition" government with the left-leaning Social Democrats or -- less likely -- with the environmentalist Greens.
"This is a super result," said Merkel, Germany's chancellor since 2005 and the de facto leader of the response to Europe's debt crisis over the past three years.
Merkel said it was "too early to say exactly how we will proceed" in forming a government.
5.
--
Apple's
(AAPL) - Get Apple Inc. Report
online stores in each of the 11 countries participating in the
launch are showing stock outs until October, according to
Apple Insider
.
As of late Saturday, Apple's online storefronts in Australia, Canada, China, France, Germany, Hong Kong, Japan, Puerto Rico, Singapore, the U.K. and US all show no available inventory for all nine iPhone 5s variations, with delivery dates pushed back into October, the report said.
Apple launched the iPhone 5s and a less expensive version, the iPhone 5c, on Friday.
6.
--
BlackBerry
undefined
shares on Friday tumbled 17% to $8.73 after announcing a
that cuts 40% of its work force.
Late on Friday, BlackBerry said in a pre-announcement of second-quarter earnings that it will refocus on its enterprise users after falling far short of expectations on its handset sales. The announcement marks a stark change of course for BlackBerry, which kicked off the year by ending lucrative charges to telecom carriers for its IT services, in a bid to win over consumer smartphone users.
While BlackBerry's newest line of handsets such as its Z10 and its Q10 made it on
Verizon
(VZ) - Get Verizon Communications Inc. Report
and
AT&T
displays, the strategy backfired and left the company with about $2 billion in total unsold smartphone inventory that will now be written off.
7.
--
Citigroup
(C) - Get Citigroup Inc. Report
has suffered a
significant decline in trading revenue
that threatens to depress its earnings,
The Financial Times
reported, citing to people familiar with conversations between investors and the bank in recent days.
With a week to go before the end of the quarter, Citigroup, the third-largest bank in the U.S. by assets, appears ready to join several of the powerhouses of bond trading in reporting a slide in trading revenue after a sharper-than-expected summer slowdown in markets businesses, the
FT
reported.
Those familiar with Citigroup's discussions with its investors said the bank had highlighted a market-wide slowdown in activity. Some investors believe revenue will fall by more than 10%. Citigroup declined to comment for the
FT
.
8.
--
Red Hat
(RHT) - Get Red Hat, Inc. Report
, a provider of open source software solutions, is expected by analysts to report after Monday's closing bell fiscal second-quarter earnings of 33 cents a share on revenue of $372.1 million.
9.
--
Microsoft
(MSFT) - Get Microsoft Corporation Report
is expected to announce new Surface tablet computers, including a version with a smaller screen to compete with
Google's
Nexus 7 and Apple's iPad Mini.
Microsoft has an announcement event scheduled in New York on Monday.
10.
--
AMC's
"Breaking Bad" won the Emmy Award for best drama series at Sunday night's awards show, while
ABC's
"Modern Family" won the prize for best comedy series.
-- Written by Joseph Woelfel
>To contact the writer of this article, click here:
Joseph Woelfel
>To submit a news tip, send an email to:
.
Copyright 2013 TheStreet.com Inc. All rights reserved. This material may not be published, broadcast, rewritten, or redistributed. AP contributed to this report.