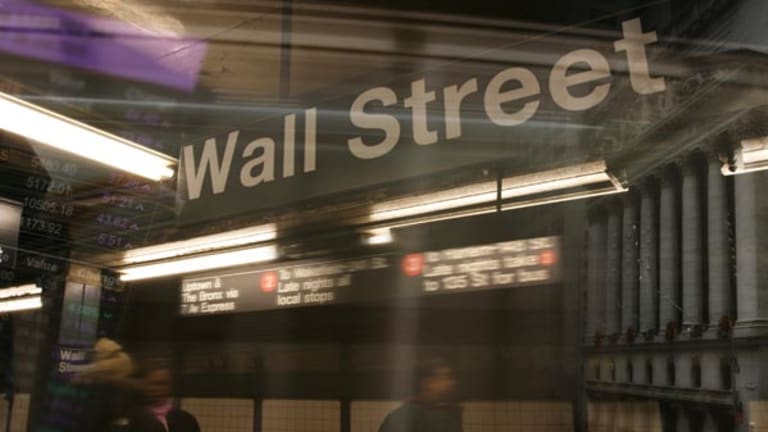 Publish date:
Morning Briefing: 10 Things You Should Know
U.S. stock futures are mixed ahead of the August nonfarm payrolls report; Apple testing larger iPhone screens, a report says; Ford CEO Alan Mulally reportedly could step down sooner than planned.
U.S. stock futures are mixed ahead of the August nonfarm payrolls report; Apple testing larger iPhone screens, a report says; Ford CEO Alan Mulally reportedly could step down sooner than planned.
NEW YORK (
) -- Here are 10 things you should know for Friday, Sept. 6:
1.
-- U.S. stock futures were suggesting a mixed open for Wall Street on Friday ahead of the key nonfarm payrolls report for August.
European shares were lower in early trading. Asian stocks ended mostly higher. Japan's Nikkei 225 index, however, declined 1.5%.
2.
-- The
in the U.S. Friday includes the nonfarm payrolls report for August at 8:30 a.m. EDT.
3.
--
on Thursday posted modest gains on steady improvements in the labor market even as investors await an August employment report due Friday morning that may offer greater insight into the strength of the U.S. economic recovery.
The
S&P 500
rose 0.12% to 1,655.08 while the
Dow Jones Industrial Average
gained 0.04% to 14,937.48. The
Nasdaq
rose 0.27% to 3,658.78.
4.
--
President Obama won't travel to California next week
but will remain in Washington to press his case to Congress for a military strike against Syria, the White House announced Thursday.
The president was scheduled to address the AFL-CIO's quadrennial convention in Los Angeles and attend a party fundraiser. The fundraiser has been postponed, a Democratic National Committee official said,
The Los Angeles Times
reported.
Obama returns to Washington on Friday after attending the G20 summit in Russia.
5.
--
Apple
(AAPL) - Get Report
has begun evaluating a
plan to offer iPhones with screens ranging from 4.8 inches to as high as 6 inches
, people familiar with the matter told
The Wall Street Journal
, just as the tech giant prepares to unveil a new iPhone next week.
The iPhone 5, released last year, has a 4-inch screen. If Apple boosts the size of the screen to as big as 6 inches, it would be one of the largest on the market, the
Journal
noted.
6.
-- At least three Democrats on the Senate Banking Committee are expected to oppose
if he is nominated to become chairman of the
Federal Reserve
, the Journal reported.
Democrats hold a two-vote majority on the 22-member panel -- a loss of three Democrats would make it impossible for Summers to advance to the full Senate for a confirmation vote without the backing of some of the 10 Republicans. No Republican has publicly expressed support so far for any potential White House nominee for Fed chief, according to the
Journal
.
The committee Democrats expected to oppose Summers are Jeff Merkley of Oregon, Sherrod Brown of Ohio, and Elizabeth Warren of Massachusetts, according to congressional aides.
7.
--
Ford
(F) - Get Report
CEO
Alan Mulally
may step down sooner than planned,
Reuters
reported, citing people with knowledge of the matter.
Under a succession plan outlined late last year, Mulally, 68 years old, was expected to remain as CEO until at least the end of 2014. But Ford's board is now open to letting him step down earlier as he explores other roles, two people familiar with the board's thinking said,
Reuters
reported.
Mulally was hired in 2006. He is credited with driving a culture change that helped save the No. 2 U.S. automaker,
Reuters
noted.
8.
--
JPMorgan Chase
(JPM) - Get Report
said Thursday it would stop accepting student loan applications after Oct. 12. The bank said it no longer sees meaningful growth in the market as more families opt for government-backed loans.
9.
-- Pork processor
Smithfield Foods
(SFD)
is expected by analysts to report on Friday fiscal first-quarter earnings of 47 cents a share on revenue of $3.19 billion.
10.
-- Peyton Manning threw seven touchdown passes as the Denver Broncos beat the Baltimore Ravens, 49-27, in the opening game of the 2013-2014 NFL season on Thursday night.
-- Written by Joseph Woelfel
>To contact the writer of this article, click here:
Joseph Woelfel
>To submit a news tip, send an email to:
.
Copyright 2013 TheStreet.com Inc. All rights reserved. This material may not be published, broadcast, rewritten, or redistributed. AP contributed to this report.