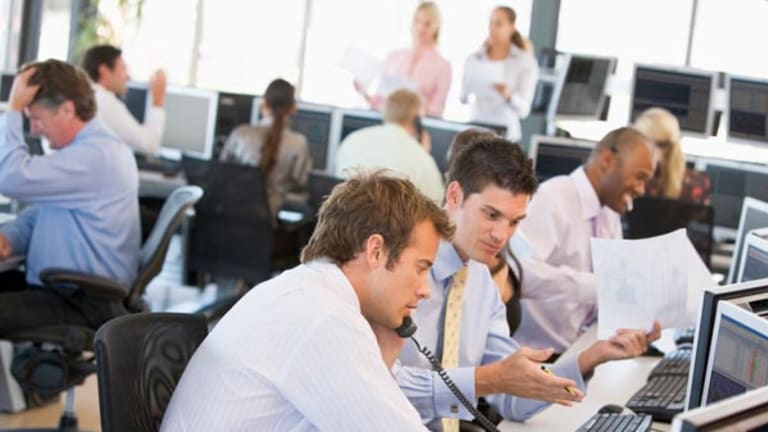 Morning Briefing: 10 Things You Should Know
U.S. stock futures rise ahead of durable goods orders, home sales reports; Boeing's 787 takes a test flight; Exxon is fined $1.7 million.
NEW YORK (
) -- Here are 10 things you should know for Tuesday, March 26:
1.
--
were pointing to a rebound Tuesday ahead of U.S. durable goods orders and home price reports, both of which are expected to show sizable improvements.
European stocks were rising early Tuesday while Asian shares finished the session mixed.
2.
-- The
in the U.S. Tuesday includes durable goods orders for February at 8:30 a.m. EDT, the S&P Case/Shiller Home Price Index for January at 9 a.m., new-home sales for February at 10 a.m., and the Conference Board's release of consumer confidence data for March at 10 a.m.
Economists polled by
Reuters
expect a 3.8% increase in February durable goods orders, compared with a 4.9% decline in January.
3.
--
U.S. stocks
on Monday fell on concern the painful bailout measures forced on Cyprus' citizens and Russian depositors has set a troubling precedence for other troubled eurozone nations, most notably Italy and Spain.
The
Dow Jones Industrial Average
finished lower by 0.44% to 14,447.75. The
Nasdaq
dropped 0.3% to 3,235.30. The
fell 0.33% to finish at 1,551.69.
4.
--
Boeing
(BA) - Get Free Report
conducted a two-hour test flight on Monday of a 787 Dreamliner with a redesigned battery system.
The aerospace giant said the flight "went according to plan."
said it plans to analyze the information from the flight, and if it deems the test successful will take another flight in a few days to gather more data to submit to the Federal Aviation Administration.
Boeing hopes to get the planes in the air in a few weeks. They have been grounded since January after the lithium-ion batteries on two planes overheated.
5.
--
Exxon Mobil
(XOM) - Get Free Report
was fined $1.7 million by the U.S. Department of Transportation for safety violations linked to an oil spill in the Yellowstone River in July 2011.
6.
--
Sonic Corp.
(SONC)
, the drive-in restaurant chain, posted fiscal second-quarter earnings on Monday of $3.6 million, or 6 cents a share, up from year-earlier profit of $1.7 million, or 3 cents a share.
7.
--
Ford
(F) - Get Free Report
CEO Alan Mulally told
Bloomberg TV
on Tuesday that he is concerned about the
that's bolstering the competitiveness of Japanese carmakers.
8.
--
Children's Place Retail Stores
(PLCE) - Get Free Report
said Tuesday fiscal fourth-quarter earnings declined 1% and it anticipates first-quarter adjusted earnings of 60 cents to 65 cents a share, well below analysts' expectations of $1.20 a share.
9.
--
Mattress Firm Holding
(MFRM)
is expected by analysts Tuesday to report fourth-quarter earnings of 32 cents a share on revenue of $261.5 million.
10.
-- The Italian Supreme Court overturned Amanda Knox's acquittalfor the 2007 murder of her roommate and said she should be retried.
-- Written by Joseph Woelfel
>To contact the writer of this article, click here:
Joseph Woelfel
>To submit a news tip, send an email to:
.