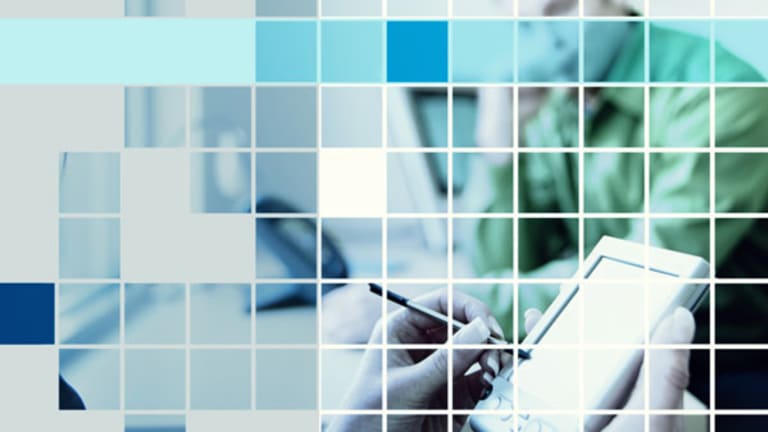 Another Resignation for China MediaExpress
A key China MediaExpress board member is the latest to resign amid a burgeoning accounting scandal.
A key China MediaExpress board member is the latest to resign amid a burgeoning accounting scandal.
(China MediaExpress story updated from March 17.)
NEW YORK (
) -- More details emerged in the
China MediaExpress
(CCME)
brouhaha late Thursday when the company filed its form 8-K with the
Securities and Exchange Commission
, detailing the recent
resignations of its auditor and CFO
.
Beset by fraud allegations since January, China Media said in the filing that one of its key directors, Dorothy Dong, had also resigned.
Dong is a managing director and head of China investments at
C.V. Starr Investment Advisors
, the fund belonging to Maurice "Hank" Greenberg, which had acquired a large stake in China Media and was its biggest backer. Small investors who had bought China Media shares looked to Starr's 8.8% stake -- which must have resulted from stringent due diligence, the thinking went -- as a validation that the company was a legitimate and fast-growing enterprise.
A spokesman for Starr declined to comment.
>>China RTO Stocks Slide After China Media Bombshell
China Media's stock remains halted. Its former auditor, the Hong Kong affiliate of Deloitte, said in its resignation letter that it had "lost confidence in the representations of management (which underpin any audit)." The quote comes from Dong's resignation letter, in which she cited Deloitte's correspondence. Letters from both Dong and the outgoing CFO, Jacky Lam, were appended to China Media's 8-K filing. China Media didn't include the letter from Deloitte, choosing only to summarize its content in the 8-K filing itself.
According to China Media in the 8-K, "There were no disagreements between Ms. Dong and the Company that resulted in her resignation."
Except one thing: "Ms. Dong's resignation letter indicated that she disagreed with the conduct of the Company's management resulting in
Deloitte's resignation and the resistance of the management to some protective measures that she and other independent directors proposed at a board meeting held on March 13."
The dispute between Deloitte and company management arose during the audit process for China Media's 2010 financial results. The firm first raised red flags with company management in a letter dated March 3. A little more than a week later, on March 11, Deloitte resigned. Nasdaq halted trading in CCME shares that day.
One of the points of contention between Deloitte and management, according to the filing, were "issues related to the reliability of the bank confirmation process." Deloitte recommended a forensic investigation, and resigned when it felt that China Media management didn't act in good faith to proceed with Deloitte's recommended course of action, the 8-K filing said.
"However," China Media said in its filing, "the Company believes that it was working to address these items at the time of
Deloitte's resignation."
China Media hired the Hong Kong affiliate of Deloitte Touche Tohmatsu in December 2009 to replaced a much smaller audit firm called A.J. Robbins PC, based in Denver.
Chinese small-cap companies often use obscure U.S.-based accounting firms to audit their results. A trend has emerged of late, however, with companies scrambling to hire larger firms, including firms in the Big Four, in order to avoid the appearance of impropriety or rubber-stamping.
Deloitte signed off on China Media's 2009 financial results.
In
, Dong made clear that Deloitte discovered "numerous irregularities" in China Media's books. Perhaps the most serious, she wrote, were "irregularities concerning the bank account balances" at the company's subsidiaries in China.
According to Dong in the letter, at a board meeting on Sunday, March 13, she and other independent directors had urged China Media's management to institute "protective measures." "The conduct of CCME's management leading up to the resignation of Deloitte as CCME's auditor," she wrote, "and its resistance to the protective measures ... have raised serious questions in my mind as to whether my continued membership on the board of CCME will, or can, serve any purpose beneficial to the shareholders of CCME."
Lam's letter was brief. "I have resigned because of information that I have learned in the past few days, and because the Chairman and CEO did not respond to these matters in a manner that I believed to be appropriate," he wrote.
Meanwhile, another Chinese reverse-merger company,
China Integrated Energy
(CBEH)
, suffered a second day of wicked share-price declines Thursday, a selloff triggered by a research report compiled by a heretofore unknown blogger, portions of which appeared on the Seeking Alpha financial web site yesterday.
China Integrated shares ended Thursday's session at $3.77, having lost nearly a quarter of their value on 10-times normal trading volume. On Friday, the stock was losing another 3%.
The mysterious short-seller blogger, writing under the pseudonym Sinclair Upton Research (a clear reference to the turn-of-the-century muckraking journalist Upton Sinclair), is a "private investment manager focusing on publicly traded equities," according to a brief bio on his Seeking Alpha "instablog." Sinclair Upton claimed that his 44-page report contained "irrefutable evidence" that China Integrated's CEO had used a series of related-party acquisitions to steal money from the company and its shareholders. Similar accusations have hit a handful of other Chinese small-cap companies in the last few months.
As it happens, China Integrated also released on Wednesday its fourth-quarter financial results and filed its 10-K annual report with the SEC.
In a brief prepared statement released after the bell Wednesday, the company's CEO, Gao Xincheng, made sure to note that the Chinese affiliate of
KPMG
had done the audit work and signed off on the financials. "We will provide a detailed explanation to address the negative research report issued earlier today through a letter to our shareholders," he said. "We are committed to sound corporate governance and internal controls as we continuously strive to maintain our financial integrity."
Contacted by phone on Thursday, China Integrated Energy's U.S.-based vice president of investor relations, Susan Zhou, said that the KPMG-audited 10-K contained no references to related-party transactions of any kind. She called the Sinclair Upton report "incorrect," and said the CEO would make public his letter to shareholders early next week.
China Integrated has long drawn the interest of short sellers dubious of the company's business. As of Feb. 28, a third of its float had been sold short, according to Yahoo Finance.
-- Written by Scott Eden in New York
>To contact the writer of this article, click here:
Scott Eden
.
>To follow the writer on Twitter, go to
.
>To submit a news tip, send an email to:
.
Follow TheStreet.com on
and become a fan on
Disclosure: TheStreet's editorial policy prohibits staff editors and reporters from holding positions in any individual stocks.