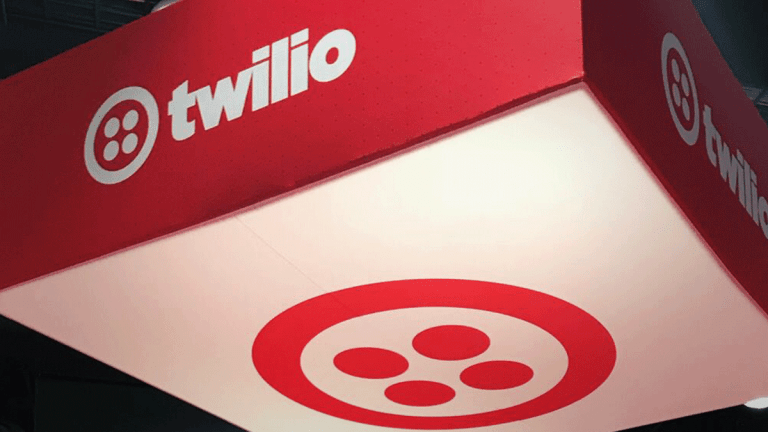 Twilio, Zscaler and Okta Could Feel Even More Pain as Risk-Off Trade Continues
TheStreet warned in April that pricey cloud stocks would fall to earth, and it's happened. But they may have lower still to go as investors turn away from pricey high-growth tech names.
Cloud stocks have taken a beating in the past few months, and they probably have more punishment ahead.
Twilio (TWLO) - Get Free Report , Zscaler (ZS) - Get Free Report and Okta (OKTA) - Get Free Report are among the high-priced cloud darlings among software names that could take a further beating even after being hit pretty hard this year.
TheStreet warned back on April 10 that those three companies, along with other names such as MongoDB (MDB) - Get Free Report and Veeva Systems (VEEV) - Get Free Report , were too pricey to sustain their momentum. Although some of the cloud darlings appreciated for a time following that article, they have mostly turned out to be absolute duds as far as this year's performance. 
Of the three that TheStreet called out prominently in that April article, Twilio, Zscaler and Okta, the first two are down 16% and 38%, respectively, while Okta has eked out a small edge over the Standard & Poor's 500, rising 5.4%. 
The collapse in Twilio and Zscaler means that the year-to-date return for both has fallen below both the S&P and the Nasdaq Composite Index. Okta has held up much better, however, rising about 53% for the year so far.
All three of these names are still quite expensive. Twilio and Zscaler trade at, respectively, 318 and 159 times next year's projected earnings per share. Okta is still losing money and is projected to do so through January of 2021. On a price-to-revenue basis, Okta trades at the nosebleed level of 20 times next year's projected revenue of $563 million for the fiscal year ending in January. By comparison, Microsoft (MSFT) - Get Free Report and Oracle (ORCL) - Get Free Report , to name just two established software firms, trade for 7.6 times and 4.5 times projected revenue, respectively, albeit with much slower rates of growth, of course.
The valuation's gotten cheaper for Twilio and Zscaler, but not drastically so. Back then, Twilio and Zscaler fetched 434 and 244.5 times forward earnings. 
The important thing is that these names are not only pricey -- they're pricey at a time when pricey stocks are coming into disfavor. The collapse of pricey, money-losing IPO darlings, such as Uber (UBER) - Get Free Report , which has lost a quarter of its value since going public in May, shows that investors are less patient with high-growth schemes that don't make money. The shelving of WeWork's planned IPO a couple of weeks ago is an even bigger tell that investor patience has worn thin for the prospect of expensive growth names. 
The latest bad sign was the collapse of Workday (WDAY) - Get Free Report , a slightly more established cloud name  that went public back in 2012. Workday's analyst day meeting on Monday failed to impress, leading to several cuts in price targets among analysts on the stock the next day. The shares have collapsed 16% this week and are down 22% since the April 10 article included Workday as one of the pricier names that had room to go lower.
Nor is it just these four. The most surprising thing is that recently public names have had a tough time of late. PagerDuty (PD) - Get Free Report and Zoom Video Communications (ZM) - Get Free Report held up relatively better than Uber following their April IPOs. But Zoom is up just 6% since then, and PagerDuty has collapsed by 35%.
Slack (WORK) - Get Free Report , one of the most eagerly anticipated cloud software debuts of this year, is down a whopping 43% since its June IPO.
All of these movements reflect aspects of the same phenomenon: Investors have had enough for the time being of big-ticket, high-growth, mostly money-losing names. They're returning to established, profitable names that keep delivering decent financials results, including Microsoft and Apple (AAPL) - Get Free Report and Alphabet (GOOGL) - Get Free Report .
Are Twilio and the rest still the future of software? Perhaps. But with the bloom off the rose, the next movement in their trading could be acquisitions of some of the names that narrow the field. Unless, of course, management at Twilio and the rest believe their shares, pricey as they are, are undervalued amidst their current slump.
Twilio, Microsoft, Apple and Alphabet are holdings in Jim Cramer'sAction Alerts PLUS Charitable Trust Portfolio. Want to be alerted before Cramer buys or sells these stocks? Learn more now.
Tiernan Ray neither trades nor owns any shares of any of the companies mentioned in this article.