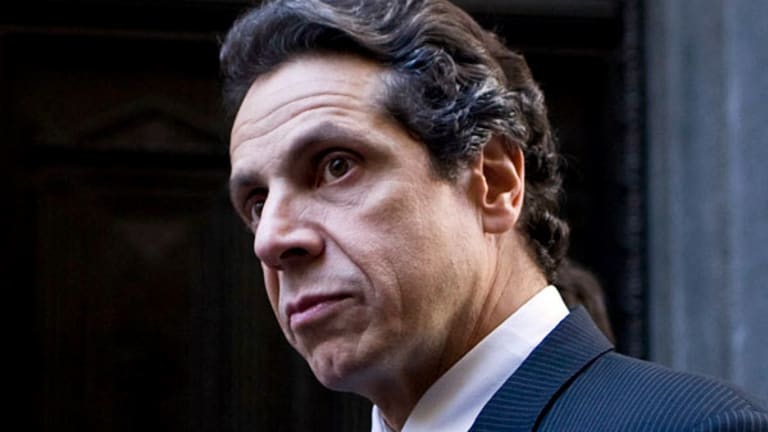 Moody's Disagrees on MetLife 'Shadow Insurance' Risk
Moody's sees a ratings benefit if New York firms end 'shadow insurance.'
NEW YORK (
) --
Metlife
(MET) - Get MetLife, Inc. Report
says ending a practice of so-called "shadow insurance" could cut at the insurer's credit rating and lead to higher costs for consumers. Moody's, a top ratings agency, appears to disagree.
The apparent difference of opinion centers on an alleged $48 billion of claims life insurers such as Metlife,
Lincoln National Life Insurance
,
Genworth
(GNW) - Get Genworth Financial, Inc. Class A Report
and
Prudential
(PRU) - Get Prudential Financial, Inc. Report
move from their balance sheets to captive reinsurance subsidiaries and the perceived costs firms would incur to make those claims more transparent to regulators, investors and policyholders.
According to a
from the
New York State Department of Financial Services
and New York State Governor Andrew Cuomo, insurers have exploited loopholes to throw some life and health insurance products into off-balance-sheet entities, minimizing reported liabilities and the capital a firm would need to service them.
Metlife says moving policies back on its balance sheet could cause ratings downgrades, increase its cost of its capital and raise prices for customers. Moody's, however, says a better disclosure and capitalization of claims may actually be "credit positive" for industry-wide ratings.
Life insurers use reinsurance subsidiaries to finance reserve requirements for term and universal life policies with secondary guarantees, MetLife says. Any alternative to put those policies back on the balance sheet would come with big costs, the insurer states.
"Using equity could reduce returns to levels below those required by investors and issuing debt could negatively impact credit ratings," MetLife spokesperson John Calagna said in an e-mailed statement June 12. "Access to reinsurance subsidiaries significantly reduces costs to policyholders and in some cases is necessary to enable insurers to continue to offer certain coverage."
Moody's, however, only sees benefits for the industry.
"We believe that a greater focus on captives by regulators is credit positive for the industry," Scott Robinson, a Moody's Senior Vice President, writes in a Monday report. "Our analysis of life insurance companies' creditworthiness on an enterprise basis has determined that many companies' captives are capitalized at lower levels than standard operating companies."
According to a June 12 report from Cuomo and DFS superintendent Benjamin Lawsky, New York-based insurance companies -- the only ones that would fall under its jurisdiction -- failed to disclose the guarantees associated with nearly 80% of $48 billion in shadow insurance in their financial statements using captives.
Life insurers use those off-balance sheet vehicles to manage the regulatory burden of life and health insurance products and the reserve requirements of variable annuity guarantees.
"Both practices undermine the conservatism regulators have embedded in the reserving and capital regimes," Robinson, the Moody's SVP added in the Monday note.
The use of captives by U.S. life insurers has increased 28% to $172 billion in 2012 from $134 billion in 2007, according to Moody's calculations.
While MetLife may insist its use of captive reinsurers is the best way to deal with an overly penal regulatory code, the insurer's actions appear to indicate a concession. On May 21, MetLife said it would bring variable annuity guaranteed product liabilities back onshore, where such claims would face a higher regulatory burden.
"The attention placed on captives, not only by New York, but also by the
National Association of Insurance Commissioners, will likely be a positive development that will lead to more disclosure of transactions with captives," Moody's Robinson concludes.
-- Written by Antoine Gara in New York