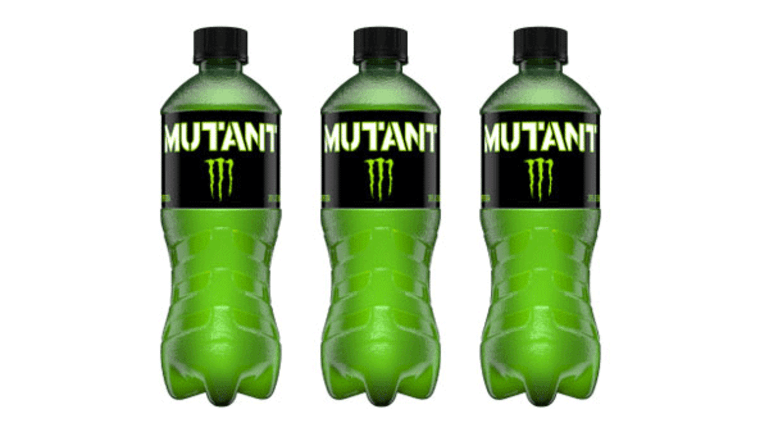 Monster Beverage Is Scary
Shares of Monster Beverage are flat year to date. Can Monster scare up some stock performance before shareholders run away screaming?
Shares of Monster Beverage are flat year to date. Can Monster scare up some stock performance before shareholders run away screaming?
Editors' pick: Originally published Sept. 23.
Year to date, shares of Monster Beverage (MNST) - Get Report are about flat. What should investors do?
In June 2015, Monster Beverage struck a long-term deal with Coca-Cola (KO) - Get Report , in which Coke took a 16.5% stake in the company and transferred its energy drink business to Monster in return for Monster's non-energy drink business. Coke became Monster's preferred distributor. Coca Cola paid Monster $2.15 billion in cash to complete the deal.
When the deal was signed, investors believed the company would return that money to shareholders. Sure enough, management announced it would purchase up to $2 billion worth of shares through a "Dutch auction" tender offer.
The transaction was supposed to be a win-win for both companies, but so far it doesn't seem like it's done much of anything for Monster shareholders. Coca-Cola is supposed to help Monster scare up some business China and India, two markets that it wasn't able to crack by itself.
Analysts believed the deal would reignite slowing top-line growth. While it helped, much of that growth has come from selling in to Coke's distribution system.
On Aug. 4, Monster missed analyst estimates by 5 cents. The company reported earnings of 99 cents per share, excluding nonrecurring items. Revenue rose 18.9% to $825.5 million, vs. the $804.29 million estimate.
In partnership with Coke, Monster launched Monster Energy drinks with eight Coca-Cola bottlers in Mexico and signed distribution deals with ten Coke bottlers operating in Brazil.
Second-quarter case sales increased 29%, but pricing stayed flat. Gross margins increased 550 basis points to 62.4%.
Management also announced a new stock repurchase program for up to $250 million worth of the company's outstanding shares.
Are investors afraid of Monster? The company seems to be aggressively growing its top and bottom line, but it's not translating into stock performance. After the February 2015 pop, the shares seem to be trapped in a trading range.
Analysts are looking for revenue growth of 16% in fiscal 2016 and earnings growth of 35% (or $3.90 per share). In 2017, revenue is forecast to grow 11% and earnings are expected to rise by 22% ($4.75 per share). The stock is trading at 38 times 2016 estimates and 31 times 2017 numbers. The stock is trading around 17 to 18 times earnings before interest, taxes, depreciation and amortization.
There are two problems: investors think energy drinks are a fad and they are afraid of the stock multiple. And management doesn't give guidance, so investors have little confidence in the Street estimates. Street estimates have a wide spread.
If management gave guidance, perhaps investors would feel more comfortable paying a higher multiple. I know I would. Right now, I'm afraid of Monster's valuation. I'm staying on the sidelines.
This article is commentary by an independent contributor. At the time of publication, the author held no positions in the stocks mentioned.