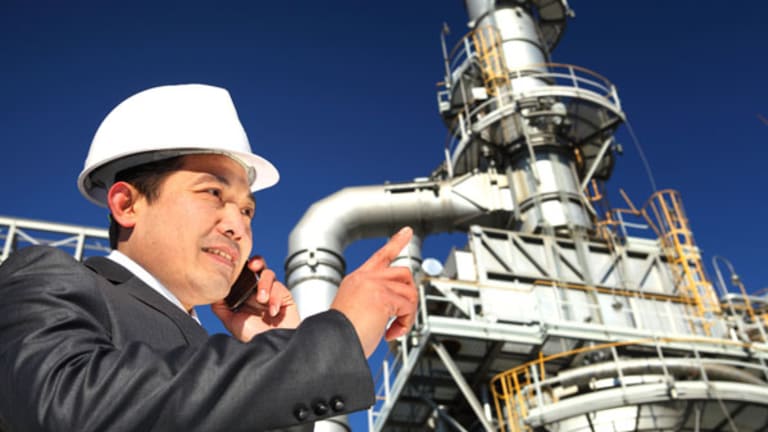 Monsanto's SEC Probe Adds to Scrutiny
More regulatory scrutiny, this time from the SEC, descends on the controversial seed producer Monsanto.
NEW YORK (
) -- As
Monsanto
(MON)
continues to regroup following a sluggish 2010 with strong
, yet more trouble has bloomed for the controversial producer of genetically modified seeds.
Buried in a press release that otherwise struck happy tones about the company's financial turnaround, Monsanto disclosed that the
Securities and Exchange Commission
has launched an investigation into the "customer incentives" programs it has used to win sales for its Roundup-branded herbicide.
Roundup was once the company's bread-and-butter product. But competition from generic competitors in China -- the product came off patent some years ago -- has torpedoed sales of the weedkiller, which had been a high profit margin business.
Since it was acquired and then spun off from
Pharmacia
in 2000, Monsanto has redirected its business away from chemicals and toward bioengineered seeds and traits. Its business model, though, remains Roundup-dependent: One of the key selling points for its major seed product lines -- corn and soybeans, in particular -- is that they have been genetically modified to be resistant to Roundup, which is based on a chemical known as glyphosate.
According to Monsanto, the SEC "is conducting an investigation regarding Monsanto's customer incentive programs relating to its glyphosate products in fiscal years 2009 and 2010, and Monsanto has received a subpoena for documents in connection therewith. Monsanto is cooperating with the staff's investigation."
By "customer," Monsanto is referring to distributors of agricultural products, not the farmer end-users of the herbicide.
On the company's conference call to discuss third-quarter results, CEO Hugh Grant repeated the company's prepared statement and declined to comment further "out of respect for the SEC's process."
In reply to a question from an analyst, Grant said that the SEC's probe was not directed at its seed business.
As it turns out, the Roundup business appears to have rebounded for Monsanto of late, at least judging by its third-quarter numbers. The company's "agricultural productivity" segment took in sales of $943 million during the quarter, up from $600 million in year-ago period. Meanwhile, Monsanto said that the segement's gross profit would come to $700 million for the full fiscal 2011.
Monsanto said the increased sales and gross profit were "led by the positive response to the repositioning of the glyphosate business," as well as a boost from the consumer Roundup product for the lawn-and-garden market.
Still, in earlier years, Roundup sales exceeded $1.3 billion per quarter, with gross profit of more than $2 billion annually.
In 2009, Monsanto spent some $400 million to reorganize the struggling chemicals business.
Investors shrugged off the SEC probe Wednesday, focusing instead on the company's improved profit forecast. Shares of the St. Louis company were up 4.4% to $69.87.
Monsanto has seen its share of regulatory trouble. The Department of Justice has been investigating possible antitrust violations in the seed industry since 2009. Monsanto, which has acquired more than 20 of the nation's biggest seed producers and sellers over the last decade, has long pursued a strict policy with its customers, obligating them to buy its bioengeenered seeds every year rather than use them in multiple planting seasons. Farmers who disobey have been blacklisted.
Though Monsanto hasn't been named as part of the government's antitrust probe, it's widely understood that the St. Louis agricultural giant is the focus.
-- Written by Scott Eden in New York
Disclosure: TheStreet's editorial policy prohibits staff editors and reporters from holding positions in any individual stocks.