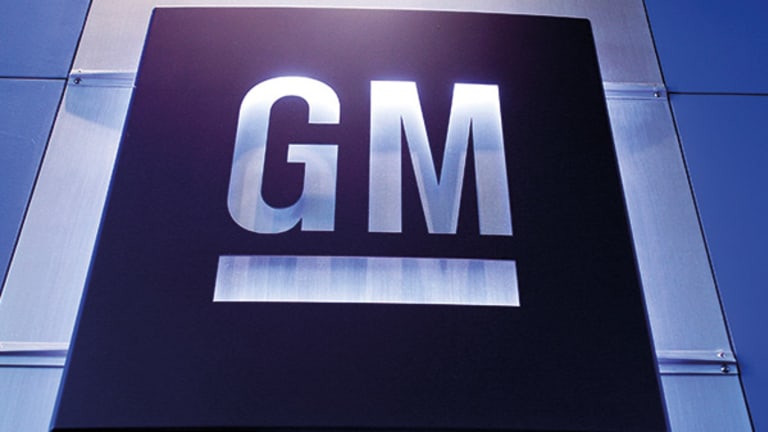 Publish date:
Monopoly Talk Highlights Downside of GM's Big China Bet
The automaker has outpaced rivals in China growth, but must navigate the political potholes that come with doing business in the country.
The automaker has outpaced rivals in China growth, but must navigate the political potholes that come with doing business in the country.
General Motors (GM) - Get Report has spent the last few years hyping the potential of its China business. On Wednesday, investors were reminded of the downside of betting heavily on what remains a politically charged closed market.
Shares of GM and Ford (F) - Get Report fell 1.85% and less than 1%, respectively, after a Chinese official was quoted in the China Daily newspaper saying that the government could impose a penalty on a U.S. automaker for monopolistic behavior. The automaker was not identified but is believed to be GM.
The report comes as President-elect Donald Trump has rankled China with his rhetoric on trade and comments on Taiwan. It also more broadly represents a rethink on foreign investment going on in China, as the country tries to prioritize its own industries instead of relying on international automakers and other manufacturers.
GM said in a statement it "fully respects local laws and regulations wherever we operate." Ford said it was unaware of any issues.
The report comes barely a week after GM announced record deliveries in China in November, with the automaker and its joint venture partners delivering 371,740 vehicles in the month. For the year, the company and affiliates have grown retail sales in China by 8.5% on an annualized basis to more than 3.4 million units.
Through the first nine months of 2016 GM reported higher sales in China, at 2.7 million units, than in all of North America, where it sold 2.6 million units. Critics argued those numbers are somewhat misleading, as they include all vehicles sold by GM's joint venture partners in the country and not just core GM brands, but regardless the company's business in the Middle Kingdom is significant.
But for all the sales, China -- for now -- is adding very little to the bottom line. GM International, the unit that includes China, generated adjusted Ebit of $300 million in the third quarter, compared to $3.3 billion for North America. China's influence made international the second most profitable region for the automaker, but it contributed just 9% of total Ebit.
Which is to say that China is still more of a bet on the future for GM than a key driver of current results. The company earlier this year announced a five-year plan that included rolling out more than 60 new and refreshed models with a focus on higher-margin SUVs and luxury vehicles in part to hedge itself against a downturn in the U.S. market.
Automakers need to be in the world's largest market, and GM to its credit has aggressively built an impressive share there. But as China reminded on Wednesday, such aggressiveness is not without risk.