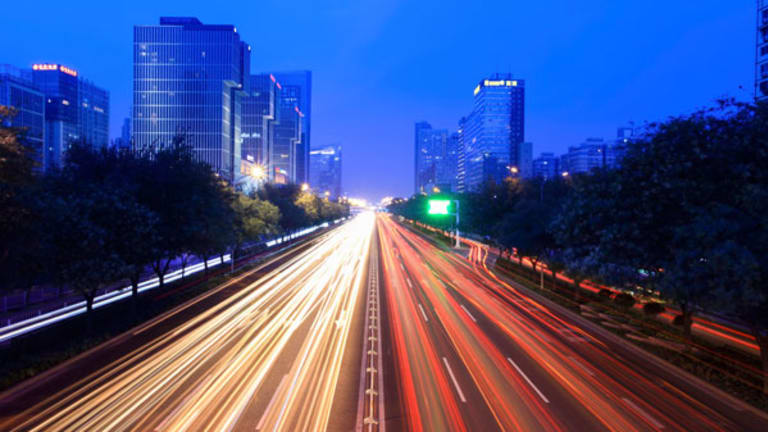 NEW YORK (TheStreet) -- Spooked by the irrational pricing environment and downward spiral of oil prices, money managers are cutting back on their exposure to energy stocks.
"While this was our best-performing sector during the first quarter, it has generally been a very poor performing sector during these volatile markets," said South Texas Money Management CEO and Chief Investment Officer Jeanie Wyatt.
South Texas Money Management reduced its exposure to the energy sector in the third quarter.
Wyatt believes that based on the slowing economy and supply and demand fundamentals, oil prices could fall to the $70 range in due time. While a drop in oil prices is good for the economy, it can cause near-term turmoil in the stock markets.
All energy stocks tend to fall when oil prices fall.
"Energy has been very disappointing," said Sandy and George Villere of The Villere Balanced Fund, who remain underweight in the sector. "We are very concerned about commodities and gold over the short- and long-term."
"In the Neiman Large Cap Value Fund we are diversified in our investments across all industries, but I think the recent downward spiral in the price of oil will obviously negatively affect the energy sector," Neiman Large Cap Value Fund's portfolio manager Dan Neiman agreed.
The
IYE Energy Sector iShares Fund
(IYE) - Get iShares U.S. Energy ETF Report
has fallen 25% since July 25, compared with the
S&P 500's
drop of 16%.
While the drawbacks to investing in energy stocks have become too conspicuous to ignore, value-hunters like the Villeres are using the weakness in the energy markets to increase exposure to the names they love -- the ones that have gone out their way to hedge production risks.
"We try to dig in and look under the hood of our investments and buy names where we feel value resides but have been unfairly punished," the Villeres said.
The Villeres' favorite energy name right now is
SandRidge Energy
(SD) - Get SandRidge Energy, Inc. Report
, which was founded by the co-founder of
Chesapeake Energy
(CHK) - Get Chesapeake Energy Corporation Report
, Tom Ward.
"Excellent management, which is a must for us before we buy a stock," they said.
The managers said SandRidge Energy has hedged more than 72% of its production in 2011 at $87.40; over 60% in 2012 at $89.35; over 60% in 2013 at $94.12 and 25% in 2014 at $97.76.
SandRidge has debt, but is fully funded to complete all of its production for 2011 and will be mostly funded for 2012. For 2012, it will cover the funding gap from selling a portion of their acreage in a royalty trust, the Villeres said.
"We believe the market unfairly punished SandRidge because of their debt, and didn't factor their hedging. The baby was just thrown out with the bath water," the Villeres said.
"We believe when SandRidge executes another royalty trust and sells some acreage for probably $8,000 to $10,000 an acre vs. the $300 to $500 they paid for it, the stock will move back up and it will be a big outperformer," said the managers.
The Villeres also think that
Northern Oil & Gas
(NOG) - Get Northern Oil and Gas, Inc. Report
is a great bargain. "We own NOG and really like it as they trade at a discounted multiple to their Bakken peer group and are so stable."
While the IYE Energy sector iShares has fallen 25% since July 25, Northern Oil & Gas is down just 15% over the same period.
As a non-operator in the Bakken Shale in Montana and North Dakota, Northern Oil's success is dependent on its drilling partners.
The Villeres said Northern Oil & Gas has absolutely no debt, strong cash flow of $77 million in cash, and a borrowing base of $150 million -- which translates to $225 million in liquidity -- giving the company a lot of flexibility in buying acreage to maximize production.
Northern Oil & Gas is 60% hedged for production for 2011 and 23% hedged for 2012.
Neiman of the Neiman Large Cap Value Fund has a hold to buy position on energy stocks based on the thesis that these companies will pick up profit and raise dividends when oil prices begin to rise again.
Energy stocks were trading mixed Friday.
The Energy Sector iShares fund was falling 2.6% to $33.45; Northern Oil & Gas was rising 1.1% to $20.33; Chesapeake Energy was down 0.7% to $26.88; SandRidge was unchanged at $6.10;
EOG Resources
(EOG) - Get EOG Resources, Inc. (EOG) Report
was tumbling 2.6% to $74.78;
Southern Union
(SU) - Get Suncor Energy Inc. Report
was up 0.4% to $41.13 and
ConocoPhillips
(COP) - Get ConocoPhillips Report
was down 0.7% to $62.42.
-- Written by Andrea Tse in New York.
>To contact the writer of this article, click here:
Andrea Tse
.
Copyright 2011 TheStreet.com Inc. All rights reserved. This material may not be published, broadcast, rewritten, or redistributed.