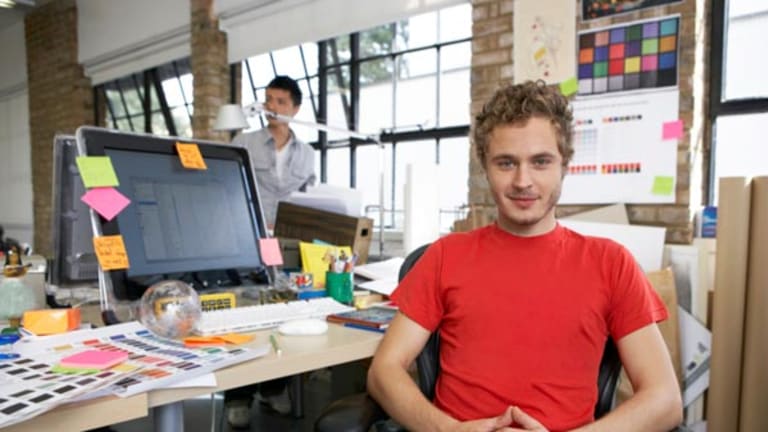 Monday's Tech Winners & Losers
Dobson Communications climbs.
Updated from 12:59 p.m. EDT
Tech stocks were mostly higher Monday as buyers returned to the New York market following the pullback last week.
One of the big winners was
Alliance Fiber Optics Products
(AFOP)
, which jumped 5% after the supplier of fiber-optic components boosted its second-quarter revenue guidance. The company now sees revenue exceeding $8.3 million.
The company plans to issue second-quarter results during the week of July 23. Shares closed up 9 cents to $1.88.
Elsewhere,
Dobson Communications
(DCEL)
rose 9% after
The Wall Street Journal
reported that the wireless-service provider is pursuing strategic alternatives, including a possible sale of the company.
Dobson hired Morgan Stanley as its financial adviser, the paper said. Shares closed up 91 cents to $11.
Meanwhile,
Tektronix
( TEK) rose 4.2% after the company, which makes testing and measurement equipment for computer and chip companies, said that it would offer $300 million in senior convertible notes due 2012. Tektronix plans to use a portion of the proceeds to buy back about $100 million of its stock.
Shares closed up $1.39 to $34.57.
NetScout Systems
(NTCT) - Get Report
rose 7.4% after the network-gear outfit boosted its first-quarter guidance. The company now sees earnings of 6 cents to 8 cents a share, up from an earlier prediction of 5 cents to 6 cents a share.
Revenue should be $27 million to $28 million, up modestly from its earlier view of $26 million to $27 million. Analysts polled by Thomson Financial projected earnings of 6 cents a share on revenue of $26.2 million. Shares closed up 60 cents to $8.75.
Finally,
Syniverse Technologies
( SVR) fell modestly after the tech services company said that it would raise $489 million in credit facilities. The facilities will consist of a $42 million revolver, a $297 million term loan, a $20 million euro-denominated revolver and a $130 million euro-denominated term loan.
The company plans to use the credit lines to fund its acquisition of Billing Services Group's wireless division and for refinancing its existing senior credit facilities. Lehman Brothers and Deutsche Bank are leading the underwriting syndicate. Shares closed down 13 cents to $12.29.
As for the broader technology sector, the Nasdaq 100 was down about 9 points to about 1913.