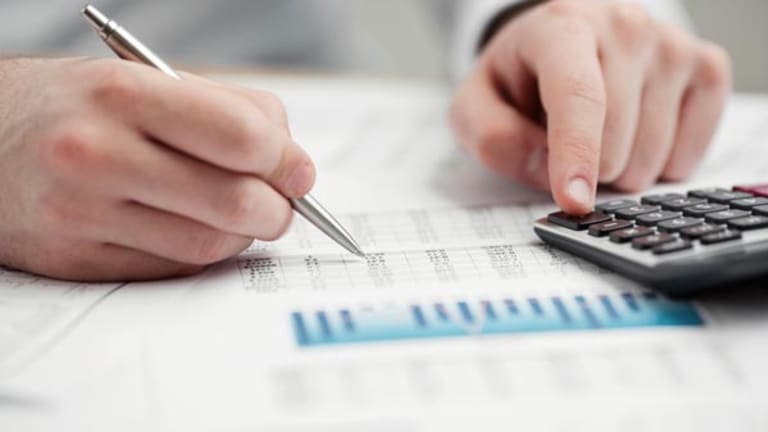 Monday's Analysts' Upgrades and Downgrades
Who made what calls.
CHANGE IN RATINGS
Cbeyond
(CBEY)
upgraded at Wachovia from Market Perform to Outperform. Stock has 20% to 30% upside potential, as the near-term regulatory overhang will likely be removed.
Chesapeake Energy
(CHK)
downgraded at Morgan Stanley from Overweight to Equal-weight. Exposure to natural gas could be a headwind for the near term.
Holly Corp
( HOC) coverage initiated at Goldman Sachs with a Neutral rating. Note that recent pullback leaves shares attractive vs. refining peer Frontier. Primary risk is sustained lower refining margins. Price target at $63.
KBR
(KBR)
upgraded at UBS to Buy rating from Neutral. Price target lifts to $47 from $45 while FY 2008 eps estimates hold at $1.50.
Plains Exploration
(PXP)
upgraded at Morgan Stanley from Equal-weight to Overweight. $65 price target. Stock is down 4% on the year, and the company's legacy oil assets could drive earnings in 2008.
Research in Motion
( RIMM) downgraded at Morgan Keegan to Market Perform. Stock is up 70% since June, and trades at 38 times 2008 earnings. 8000 series upgrade cycle is reaching an end, and the slowing economy also adds to the risk profile.
Sterling Bancshares
( SBIB) downgraded at Baird from Outperform to Neutral. $13 price target. Valuation call, as the stock has held up better than its peers this year.
Integrys Energy
(TEG)
upgraded at Baird from Neutral to Outperform. $58 price target. Stock is already pricing in negative Illinois rate decisions, trading at a 15% discount to its peers.
Xenoport
(XNPT)
downgraded at Friedman, Billings Ramsey from Outperform to Market Perform. $62 price target. Stock is already pricing in positive newsflow for Phase III Restless Leg studies.
STOCK COMMENTS / EPS CHANGES
AGCO
(AG)
price target raised at Goldman to $73 from $64 as a result of focus shift to 2009 from 2008. Believe upcoming analyst meeting will reinforce strong visibility, with potential for Q4 guidance above current expectations. Maintained Neutral rating based on expensive valuation.
Bear Stearns
( BSC) 2008 estimates cut at Deutsche Bank by 87 cents to $11.15 a share due to deterioration in U.S. fixed income markets which hits Bear more than peers. Maintained Hold rating.
Goldman Sachs
(GS)
2009 estimates cut at Deutsche Bank from $22.20 to $20.85 due to poor fixed income market and more challenging equity market.
Health Management Associates
(HMA)
2008 estimates cut at Deutsche Bank by a nickel to 43 cents a share due to slow turnaround and higher interest costs.
Merrill Lynch
( MER) 2008 estimates cut at Deutsche Bank by $1.15 to $7.05 a share to reflect mortgage related issues. Maintained Hold rating.
Motorola
( MOT) 2008 estimates trimmed at Credit Suisse to $0.77 from $0.93 based on continued difficulties in handset business and market share loss in Europe and China. Maintained Outperform rating and $24 price target.
Transocean
(RIG)
numbers raised at Jefferies. Price target jumps to $160 from $142 and FY 2008 eps upped to $13.66 from $11.26. Reiterates Buy rating.