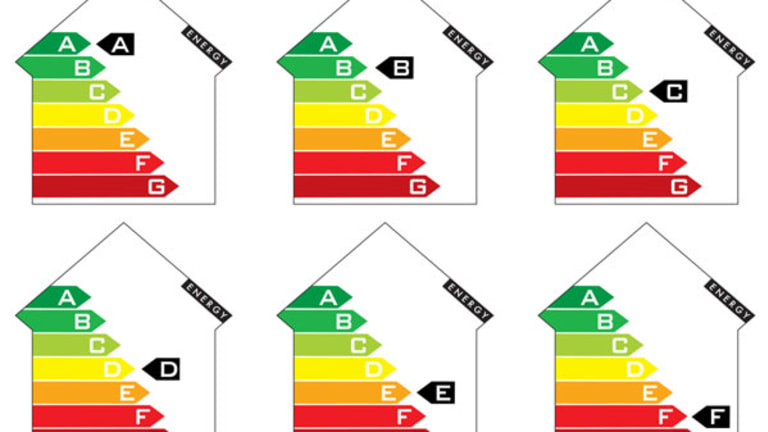 MLPs Reduce Risk to Energy Sector
A MLP offers investors the chance to reap the benefits of high energy prices without a lot of risk.
The following commentary comes from an independent investor or market observer as part of TheStreet's guest contributor program, which is separate from the company's news coverage. The opinions expressed are those of the author and do not represent the views of TheStreet or its management.
By Ian Wyatt
NEW YORK (
) - Income investors are frequently looking for high-yield investments in the energy sector, and the master limited partnership (MLP) is one of my favorite structures to help investors meet that goal.
A MLP, which has a common organizational structure for oil and natural gas producers, offers investors a way to reap the benefits of higher energy prices, but without a lot of risk. Perhaps the best reason to consider a master limited partnership is the cash distributions, which are similar to stock dividends. But often the yield is better than what a stock can offer.
A relatively new name in the MLP crowd is
Crestwood Midstream Partners L.P.
(CMLP)
. The stock currently yields 5.7 percent. The company is a Houston-based partnership that used to be known as Quicksilver Gas Services.
The original company began operations in 2004 and went public in August 2007. In October 2010, Crestwood Holdings, a partnership between private equity firm First Reserve Corporation and industry veterans led by CEO Robert G. Phillip, paid $701 million to take control of Quicksilver Gas Services. It subsequently changed the name to the current form.
Crestwood Midstream Partners is a natural gas gatherer and processor. The company handles the "midstream" part of the natural gas value chain, meaning its partners get the natural gas out of the ground and Crestwood takes care of the processing, storage, marketing and transportation functions.
Crestwood is paid a fee to move the natural gas along. While natural gas prices have hovered around $4 per thousand cubic feet on the New York Mercantile Exchange (despite the extremely cold winter that much of the country has been experiencing), midstream operators such as Crestwood have fees that are less tethered to the commodity price itself.
Over the last 12 months, the stock's share price posted a 64.5 percent gain. By way of comparison over the same time frame the
iShares Dow Jones U.S. Oil and Gas ETF
(IEO) - Get Free Report
rose by less than half as much, or only 28 percent.
Crestwood Midstream currently operates about 320 miles of natural gas pipeline systems with a high-capacity compression system to move the gas. Its downstream partners include
Chesapeake Energy
(CHK) - Get Free Report
,
Conoco Phillips
(COP) - Get Free Report
and
Devon Energy
(DVN) - Get Free Report
. All its operations are in the Barnett Shale geologic formation in north Texas, the largest natural gas-producing field in the United States.
Recently the company expanded its credit line for future expansion and outsourced its back-office operations. Now it appears that expansion and diversification are being planned.
In January, Crestwood Midstream announced a 10.3 percent increase in its quarterly cash distribution, to $0.43 (effective this month) bringing the annual yield to 5.7 percent.
For the third quarter of 2010 (operating as Quicksilver Gas) the company reported a 71 percent year-over-year increase in net income, and a 46 percent increase in distributable cash flow.
Crestwood Midstream will report year-end results today. Analysts polled by Thomson Reuters expect revenue growth of 43 percent in the fourth quarter, and full-year revenues to rise by 23 percent to $113 million. Expected earnings per diluted share should be 39 cents in the fourth quarter, but are expected to drop by 4 percent on an annual basis, to $1.23. The partnership has a market cap of around $890 million.
Dividend-paying stocks are a necessary part of every portfolio, whether in the form of cash distributions or pure dividends. You can find my
special report featuring dividend-paying stocks here
.
Until tomorrow,
Ian Wyatt, editor of SmallCapInvestor.com
Disclosure: none
Wyatt Investment Research, founded in 2001 as a publisher of newsletters, offers independent investment research of financial markets, stocks, bonds, ETFs and mutual funds to about 250,000 individual investors. The company is led by founder Ian Wyatt, who serves as publisher and chief investment strategist.