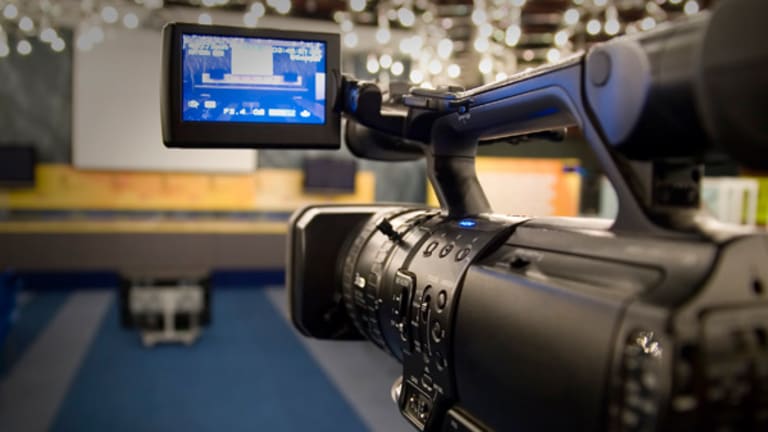 Mixed-Up Martial Arts: So Over It
Mixed martial arts features the most brutal fighting found anywhere. The sport's main problem, though, is the infighting.
BOSTON (
) -- The two top heavyweights can't face each other, faceless champions have rendered divisions and weight classes mere formalities and the biggest promotion in America's only "women's division" comprises scantily clad round-card holders.
Welcome to mixed martial arts: a sport where the agony of leg strikes and triangle chokes is matched only by the growing pains that come with grappling for a spot in the public eye.
Heavyweight legends Randy Couture and Antonio Rodrigo Nogueira will brawl on Aug. 29 in what organizers are trying to market as one of the most anticipated fights of the year.
It's strong enough that dominant promotion
Ultimate Fighting Championship
and its heavyweight champion, Brock Lesnar, earlier this month pulled in 1.72 million pay-per-views for its UFC 100 bill (which, according SNL Financial, ranks among the top 5 pay-per-view events of all time and far eclipsed the more than 1.25 million boxing fans who watched 2008's top pay-per-view event -- Oscar de la Hoya and Manny Pacquiao).
Yet it's vulnerable enough that
EliteXC
, which aired its events on
CBS
(CBS) - Get CBS Corporation Class B Report
, choked itself out last year after a terrible performance from not-ready-for-prime-time headliner Kimbo Slice. Clothing manufacturer and former EliteXC partner Affliction, meanwhile, was forced to shut down its promotion wing in July when heavyweight Josh Barnett failed a steroid test.
Bas Rutten, a former UFC heavyweight champion, host of "Inside MMA" on
HDNet Fights
, Slice's former trainer and one of the developers of the International Fight League -- a mixed martial arts promotion that folded last year -- says big egos and big spending on big venues often get in the way when promotions try to compete with UFC.
"You don't throw out that you're going to take on the UFC, because it draws all the attention to you," he says.
Even when a mixed martial arts promotion is run correctly, it can create a bloody mess. Strikeforce, which was launched in 1985 as a kickboxing outfit, just purchased EliteXC's assets, signed TV deals with
Showtime
and CBS and landed arguably the best pound-for-pound fighter in the world, heavyweight Fedor Emelianenko, after he spurned UFC. Sadly, Emelianenko won't be fighting Lesnar, Randy Couture or any other UFC heavyweight anytime soon.
Not only is UFC President Dana White averse to cross promotion, his company had five of the top 10 pay-per-view events of 2007, seven of the top 10 in 2008 and has had continued success with its "Ultimate Fighter" series on
Viacom's
(VIA) - Get Via Renewables, Inc. Class A Report
Spike TV. Even if Lesnar cleans out his division by beating Shane Carwin at UFC 106 in November, there's a better chance of him fighting Rowan Atkinson than Fedor Emelianenko.
"It hurts the sport from a business standpoint in the short run," says David Mayeda, author of "Fighting for Acceptance: Mixed Martial Artists and Violence in American Society." "It's confusing to novice fans of MMA why this anomaly Fedor isn't fighting Brock Lesnar."
As the big dog in the yard, UFC has responded in appropriately snarling fashion to such criticisms. White's obscenity-laced video blog attacking MMA Web site Sherdog's writer Loretta Hunt for an April article about UFC's credentialing policy for managers and agents forced an apology for anti-gay remarks, but no apology to Hunt. When asked about the possibility of a women's division in UFC, White questioned the depth of the female fighter pool before conceding that he might consider it for UFC's developmental branch, World Extreme Cagefighting. When asked about Emelianenko signing with Strikeforce instead of UFC, White called his rival promotion "Strike-farce," insinuated it had no money and shrugged off its cable deal by remarking "Four (expletive) people watch Showtime." For someone who's told writers he wants his sport to be as big as the Super Bowl and the World Cup, White keeps playing down to his pay-per-view cohorts in boxing and professional wrestling.
"The UFC is not concerned with being as mainstream in the U.S. or as mainstream as the NFL," Mayeda says. "One of the ways that they market themselves is by engaging in this hyper-masculine culture, and we see that in Dana White."
At least White has something to say. UFC champions BJ Penn, Georges St. Pierre and Anderson Silva have destroyed their weight classes to the point where they're considering shirking the divisions to fight each other, but nobody seems to give a damn about what they say. The vociferous and fiery Tito Ortiz is back in UFC, but way past his prime. The sport's most recognizable face, Chuck Liddell, lost four of his last five fights and is now better known for appearances on
HBO's
"Entourage" and
ABC's
"Dancing With the Stars" than for icing opponents in the octagon.
"The problem a lot of guys have is that they don't get to showcase their personalities, so you just see two guys swing at each other in the ring and 90% of people don't care," says Andrew Simon, CEO of HDNet Fights. "That's why Oscar de la Hoya in boxing will get millions even if he's not winning, because he's got a good personality and people think they know him."
While imperfect, mixed martial arts has evolved since 180-pound Brazilian jiu-jitsu legend Royce Gracie had to take on 275-pound heavyweight wrestler Dan Severn in 1994. It was the kind of fight that led Sen. John McCain to make his now-legendary "human cockfighting" declaration before helping ban mixed martial arts in most states in 1996. Rutten recalls when gimmickry ruled the day and martial arts skills were rarely "mixed."
"When I was competing, there were only two weight classes: Under 200 pounds and above 200 pounds," he says. "And I'm not saying this to put a feather up my (expletive), but finally more people can both get people to submit and knock them out like I did."
-- Reported by Jason Notte in Boston.
Jason Notte is a reporter for TheStreet.com. His writing has appeared in The New York Times, The Huffington Post, Esquire.com, Time Out New York, The Boston Herald, The Boston Phoenix, Metro newspaper and the Colorado Springs Independent.