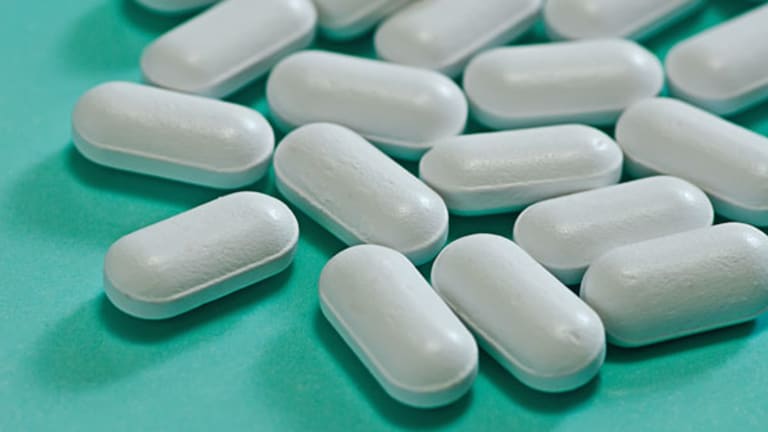 Mixed Results at Millennium
Adjusted profit beats estimates, but sales are a bit light.
Millennium Pharmaceuticals (MLNM) reported third-quarter earnings exceeding analysts' estimates, but sales fell short of expectations.
The biotech's sales were $104.1 million in the quarter compared with the $111 million expected by analysts surveyed by Thomson First Call. However, sales of its multiple myeloma drug Velcade grew 18% in the quarter.
The company's loss narrowed to $13.7 million, or 4 cents a share, from a loss of $73.8 million, or 24 cents a share, a year ago. The quarter was the third in a row in which Millennium narrowed its losses, the company said.
Excluding certain charges, the company earned 2 cents a share, topping estimates by 3 cents, mostly because of lower expenses and higher U.S. Velcade sales.
Millennium expects adjusted earnings for the full year of between $30 million and $35 million and a loss, after all items are accounted for, of $50 million to $60 million. The company also said it plans to reduce resources devoted to discovery and infrastructure in order to focus on its investment in new opportunities for Velcade and on developing its pipeline.
"Our announcement to strengthen investment in Velcade and our promising development pipeline build on the company's 2005 strategy refinement to evolve Millennium into a stronger, more focused company," said Millennium President and CEO Deborah Dunsire.
Separately, Millennium signed a Velcade co-promotion agreement with
Johnson & Johnson
(JNJ) - Get Johnson & Johnson (JNJ) Report
company Ortho Biotech.
Under the agreement, the companies will begin marketing the injectable drug in the first quarter of 2007 to U.S. doctors treating multiple myeloma patients who've received at least one prior drug. Millennium will pay Ortho Biotech a prespecified percentage of costs for its sales efforts.
Ortho Biotech may also receive a commission on sales that exceed the specified targets. The companies' current agreement for Velcade's marketing outside of the U.S. remains unchanged.