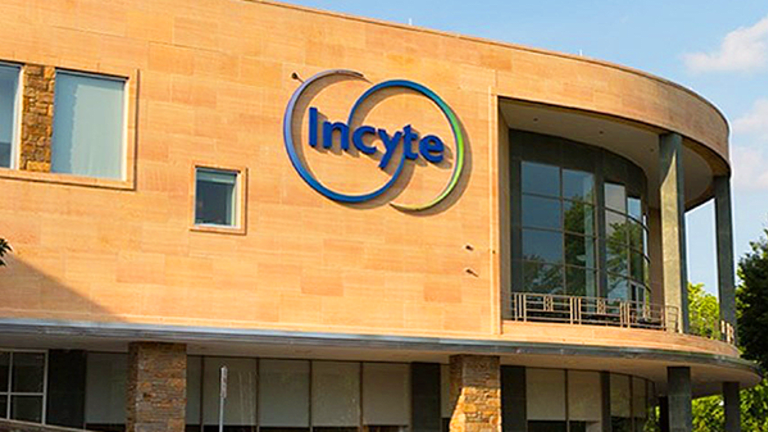 Missing Patients Cloud View of Incyte's IDO Drug Lung Cancer Study
Incyte's actions are another reminder that biotech companies carefully groom and manage the clinical data they want investors to see, even at important, open medical meetings like ASCO.
Incyte (INCY) - Get Incyte Corporation Report withheld response rate data from several patients enrolled in the closely watched lung cancer study of its IDO inhibitor epacadostat -- an unusual decision that makes the already small study more difficult to interpret.
In response to questions, Incyte says it did nothing wrong by omitting data from the updated results of the lung cancer study investigating the combination treatment of epacadostat with Merck's (MRK) - Get Merck & Co., Inc. Report checkpoint inhibitor Keytruda. A poster describing the results was presented Saturday at the American Society of Clinical Oncology (ASCO) annual meeting.
That might be true, but Incyte's actions are another reminder that biotech companies carefully groom and manage the clinical data they want investors to see, even at important, open medical meetings like ASCO.
After investors had time to digest that the data isn't as complete as they might wish, Incyte shares fell in early trading Monday from a $132.50 opening to $127.80, a drop of $3.70 or 2.81%.
Incyte could have included response rate data for another three lung cancer patients enrolled in the epacadostat-Keytruda study, but chose not to.
As disclosed Saturday, the overall response rate in the study was 14 out of 40 patients, or 35%. Two lung cancer patients with initial partial responses later improved to complete responses, an outcome that Incyte Chief Medical Officer Steve Stein described to Endpoints News as a "big deal" in this lung cancer setting.
The problem is that the denominator in the response rate equation should have been 43 patients, not 40, and Incyte isn't telling anyone if those three extra patients responded to treatment or not.
Here's how the controversy breaks down:
In the study abstract submitted to ASCO with an October 29, 2016 data cutoff, Incyte had 43 patients evaluable for safety, of which 40 were evaluable for response because they had been followed long enough for doctors to perform at least one scan of their tumors. This abstract was made public on May 17 along with all the other abstracts submitted for the ASCO meeting.
On Saturday, Incyte presented "updated" results from the study with a data cutoff of Feb. 27, 2017. With four additional months of follow up, enough time had passed so the three "safety data only" patients should have had at least one scan performed to determine their response to epacadostat and Keytruda.
So, why didn't Incyte disclose the efficacy data on Saturday from those three additional patients?
"A decision was taken to base the efficacy analysis on the more mature data sets," said Incyte's Stein, in response to my question. "Accordingly, we followed the same patients from abstract to presentation for efficacy."
But four months passed between the data cutoff in the abstract and the presentation, so those three patients were surely scanned, right?
"We have not cut the data again for efficacy beyond the initial 40 [patients] that were submitted for the abstract," said Incyte spokesperson Catalina Loveman.
Okay, but Incyte could have. The company just chose not to.
It's quite common for drug companies to secure a presentation slot at ASCO with "old" data and then present updated data -- more patients, longer follow up -- at the meeting. What Incyte did -- choosing not to provide ASCO attendees, including investors, with more patient data even though it was available -- isn't necessarily wrong, but it is unusual.
We may learn later that these three lung cancer patients all responded to epacadostat and Keytruda. Or, maybe none of them responded. Incyte carries a $27 billion market cap largely because investors believe, based on scant clinical evidence, that epacadostat has blockbuster potential as a cancer immunotherapy drug. That might end up being true, but for now, and for reasons not entirely clear, Incyte provided investors a hazier view of epacadostat than necessary.
Read More Trending Articles:
Adam Feuerstein writes regularly for TheStreet. In keeping with company editorial policy, he doesn't own or short individual stocks, although he owns stock in TheStreet. He also doesn't invest in hedge funds or other private investment partnerships. Feuerstein appreciates your feedback; click here to send him an email.