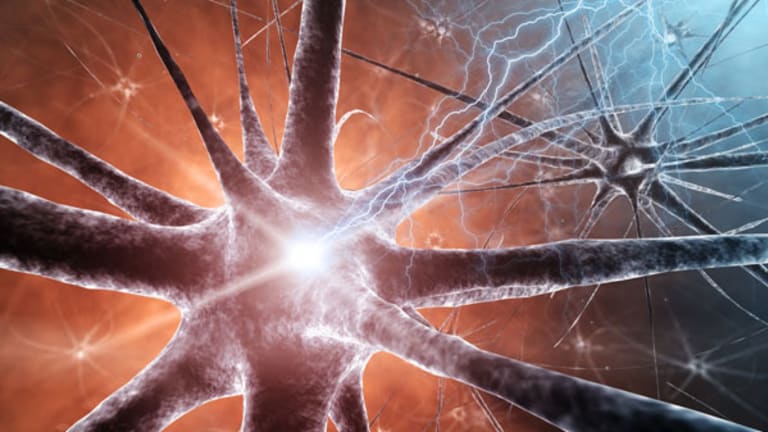 MiMedx Goes After Osiris With Lawsuit
The wound care provider filed the suit for allegedly falsifying and misleading consumers with clinical data.
The wound care provider filed the suit for allegedly falsifying and misleading consumers with clinical data.
Wound care provider MiMedx (MDXG) is entering the legal ring again in its fight against competitors. This time, its target is Osiris Therapeutics (OSIR) - Get Report .
MiMedx has filed a lawsuit against Osiris alleging the company shared clinical data results in a false and misleading manner.
The lawsuit comes after a May 2 press release put out by Osiris, comparing Osiris' wound care treatment, Grafix, and MiMedx's treatment, EpiFix, in a "real world study."
"The press release that Osiris published on their retrospective review was an absolute disservice to advanced wound care, the patients, the professionals who serve these patients and the payer community, said Parker Petit, MiMedx CEO, in a release Tuesday. "This type of pseudoscience serves no one."
The study put out by Osiris showed that 63% of wounds closed completely when the patient used Grafix, and 18.2% for EpiFix. However, the sample sizes were different - the company tested Grafix on 46 patients, while EpiFix was tested on 55.
Further, the company did not control for types of wounds testing the products.
"Unfortunately, this press release is yet another item on the growing list of issues that Osiris has had of late," Petit said in statement. "Osiris also publicly disclosed that it is under investigation by the Securities and Exchange Commission related to its historical accounting practices, which impact financial reporting to the public."
MiMedx was investigated by the SEC for its marketing and sales practices in January 2015. However, by March, two months later, the Department of Justice declined to intervene with the company.
At that time, MiMedx was embroiled in another similar lawsuit with Organogenesis, which makes skin substitute products, for allegedly interfering with its relationship with the Veteran's Administration by providing allegedly false information about wound care.
MiMedx pulled out of the suit that Organogenesis called "frivolous" less than one month later.
Though the drama seemed to die down, the company's beef was renewed when Petit filed a letter to Organogenesis' shareholders in December 2015, noting a short-seller note that was unidentified.
"You may recall that our most troubled competitor, Organogenesis, has tried multiple times to injure MiMedx, and it would not surprise me if they were involved with this document," Petit wrote in a separate press release.
The company's most recent attack against a competitor got personal, too. MiMedx called out Osiris' leadership history, including unrelated criminal charges in its press release.
"Over the last several years, Osiris has had three different chief executive officers, two different chief financial officers, two different chief medical officers and three different outside auditors," Petit said in the release. "Further, Osiris had a sales executive who pled guilty to Department of Justice charges of conspiracy to commit criminal conflicts of interest, bribery and health care fraud during his tenure with another company."
Neither company could be reached for comment on the lawsuit.