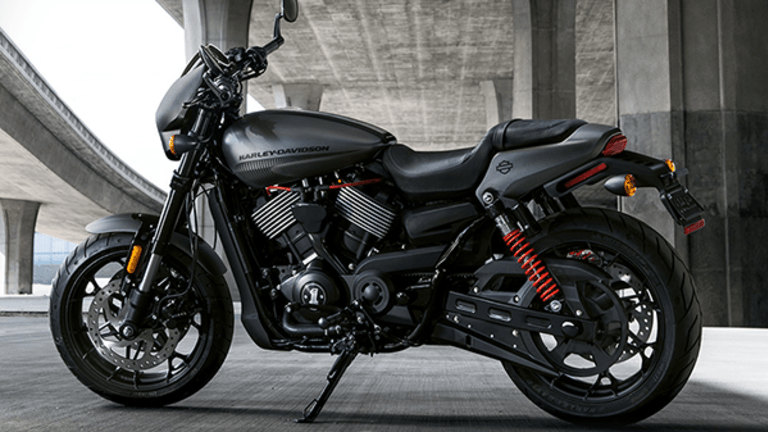 Millennials May Not Like Motorcycles, but Here's How Harley-Davidson Will Entice Them to Try One
Not all hope is lost.
Ugh, millennials. 
Analysts at Bernstein are not convinced that millennials have an appetite to buy Harley-Davidson Inc.'s (HOG) - Get Free Report classic motorcycles, so the firm lowered the company's rating to "market-perform" from "outperform" on Wednesday. 
Bernstein also cut the Harley's price target to $55 from $62, representing a potential upside of 6% from the stock's previous closing price. The motorcycle manufacturer's stock fell 3.3% to $50.35 by the close of trading.
The firm's checks suggest that the younger population of Americans are purchasing motorcycles at a far lower rate than the previous generation.
To be sure, Harley-Davidson is doing everything it can to attract a new generation of riders. From holding rider training classes at its retail stores to developing more affordable bikes, Harley-Davidson is leaving all on the field, so to speak.
Here is an excerpt from TheStreet's late April interview with Harley-Davidson's CEO Matt Levatich on one key topic.
Q: You mentioned [earlier in the year] launching 50 new bikes by 2022. Now you revealed a plan to release 100 new bikes by 2027. What do these other 50 new bikes look like?
Levatich: Lots of people like to fixate on the number, but it's just a number. What's important is the impact these bikes have and how they make a difference for an existing rider or inspire a potential rider. The two examples out of the 100 that we can speak to were launched in the first quarter: the Road King Special, which has been incredibly inspiring to existing riders, and the Street Rod, which is heavily tuned up from power, torque and handling perspectives. It's a product that is more inspiring to the urban population around the world, and people that are looking to enter the sport.
Visit here for the latest business headlines.