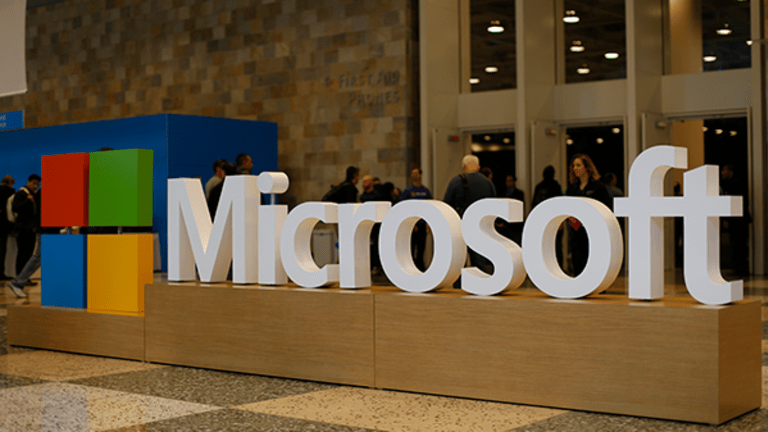 Microsoft Pivots Away From Skype for Business as Slack Competition Heats Up
Microsoft will replace Skype for Business with its Teams application on Office 365 software.
As Slack continues to build momentum in the workplace collaboration software market, Microsoft Corp. (MSFT) has decided to replace Skype for Business with its Teams application in all teamwork software, according to Reuters.
Microsoft's Teams application thwarts Slack's growing threat by implementing new voice and video calling features to the instant messaging tool that comes bundled in Microsoft Office 365 packages. "We will make Microsoft Teams the hero and primary experience for all voice, video and meetings," Microsoft Corporate VP of Office 365 Ron Markezich said Monday.
Microsoft still dominates the workplace collaboration market with 36.8% of market share, according to market research firm IDC. But since its 2014 inception, Slack has rapidly gained over 5% of the market and continues to create friction.
Skype for Business will still be available on Microsoft Office 365, but the company said it expects most users to move to Teams as a "hub" as more features roll out. Since Teams was released in March, 125,000 firms have adopted it, Microsoft said. Slack's most recent statistics suggest about 50,000 businesses and groups pay for its service.
Microsoft stock traded down 1.85% mid-afternoon Monday to $73.03.
More of What's Trending on TheStreet: