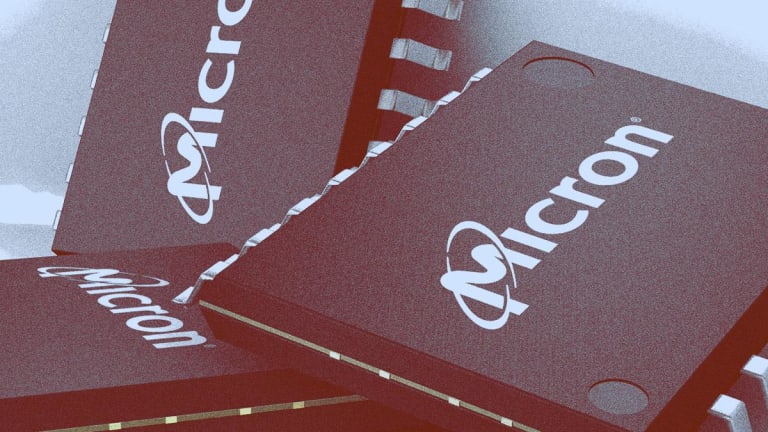 Micron Recovers to Post Slight Gains Despite Bearish Citigroup Note
Citigroup has a sell rating and $30 price target on the chipmaker's shares.
Shares of Micron Technology (MU) have recovered from an earlier dip Monday to get back in the green despite a bearish Citigroup note that reiterated a sell rating and $30 price target on the semiconductor maker. 
Analyst Christopher Danely's price target represents a potential 38% downside from the stock's previous closing price Friday of $41.52.
The analyst estimated that Micron's inventory is at an all-time high of 153 days, compared to a historic average of just 98 days, which increases the risk that the company's earnings per share will be impacted. 
A global DRAM downturn has resulted in Micron's stock being on a roller coaster ride in 2019, falling as low as $31 in January before reaching a height of about $48  in July. 
Micron shares were up 0.26% to $41.63 in trading Friday.