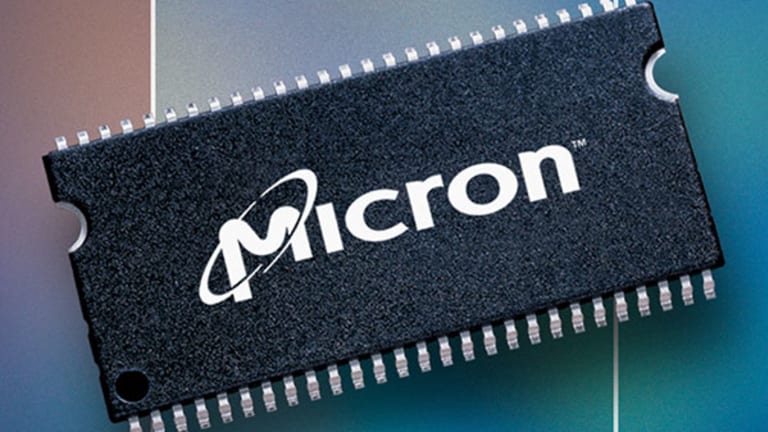 Micron Has More Downside Ahead
Micron has stabilized following Tuesday's ugly breakdown, but more downside is likely ahead in the near term.
A little less than two weeks after reaching new post-election highs, Micron was hit hard after negative comments from Deutsche Bank on Tuesday. The stock fell more than 3.25% on the news after opening the session with a huge downside gap. This breakdown type of action has left behind an ominous-looking top, near $25.00. As overhead pressure increases MU will likely drop further.
Micron's initial post-election-rally leg stalled out in early December after a 25% gain off the November low. The stock spent the next two weeks consolidating just below $21.00 as earnings approached. On Dec. 22, MU received a major earnings-inspired jolt, sparking the second leg of the rally. The stock gained more than 12% that session, after leaving behind a powerful earnings inspired breakout gap. MU stalled again in early January, but managed to resume the rally on Jan. 24. By early February, the stock was at new highs as the rally off the November lows stretched to 50%.
Micron began to fade on Feb. 3, and with Thursday's slight decline, the stock is down for the 8th time during the 10 sessions since. MU now has quite a bit of overhead supply in place and remains close to overbought levels. For patient investors, this will lead to a very low-risk entry opportunity. Initial support is in place near the upward sloping 50-day moving average, currently at $22.40. The 50 day was challenged at the October and November lows, but managed to hold up very well. If this level gives way, which is likely, given the topping pattern, a drop down to major support would follow.
Patient bulls should keep a close eye on the $21.50 to $20.50 area. This major support zone includes the November/December highs as well as the January low. Also in this area is the stock's 40-week moving average and huge Dec. 22 breakout gap. A new base here would offer a very low-risk buying opportunity.
Long MU