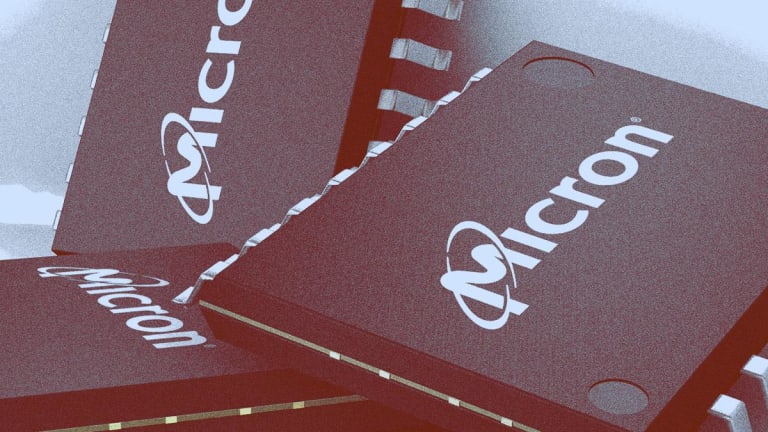 Micron Is a Challenging Stock, but Worth the Effort
No stock is perfect, but investors can still win with a bet on Micron at these price levels.
When you're looking for potential investments in the real world, you don't find companies with great management, a strong balance sheet and outlook, all available at a great price. That's just not how it works. 
Investing is hard work but highly rewarding for disciplined and patient investors. Here I lay out why investing in Micron Technology (MU) - Get Micron Technology, Inc. (MU) Report offers investors compelling upside potential.
It's All In The Outlook
Investors who follow Micron Technology know that presently its visibility is poor. CEO Sanjay Mehrotra advises investors to remain patient that the end of the cycle should be close at hand. But understandably, for now we are not yet close to the bottom of the cycle.
Thus, investors are choosing to stay on the sidelines, remaining fearful that this memory cycle could be a mirror of past cycles -- in particular, the one experienced in the late 90s and early 2000s.
On the one hand, this is largely true -- the bottom is not yet in. On the other hand, this negativity is already factored in many times over. In addition, Micron's DRAM segment, which accounts for nearly 65% of its total revenue and carries very strong margins, is guided towards recovery somewhere near the end of calendar 2019. And the NAND segment, which accounts for approximately 30% of Micron's business, is guided towards recovery shortly thereafter.
Financial Position Offers Firepower For Repurchases
Through a very carefully worded narrative, Micron is highlighting that it will be aggressive with its buybacks, deploying at least 50% of free cash flow towards these buybacks.
However, Micron's management also has a duty to manage these repurchases in order to leave its balance sheet with plenty of flexibility through the downturn.
Because the ultimate truth is that Micron has no idea how bad things can actually get before they improve. The downturn might be marked by a very prolonged recovery, lasting several quarters. 
Micron ended Q2 2019 with a net cash position of $3 billion after having generated $7.6 billion of free cash flow over its trailing twelve months. Micron has committed towards a $10 billion buyback, which approximates a return of capital of 25% yield over the next 18 months.
Valuation
As the table above notes, investors are not exactly tripping over themselves to invest in Micron. Micron is presently being traded for less than 3x its trailing cash flows.
How many stocks in the S&P500 (SPY) - Get SPDR S&P 500 ETF Trust Report  are being valued at these multiples? And where else can investors find a company with a strong net cash position, a share repurchase plan equal to 25% of its market cap and the company is able to generate free cash flow as strong as this?
Admittedly, there is cyclicality involved, as well as a lack of certainty about its outlook. In addition, inventory levels are high both at the company level and within the industry in general. But this inventory will adjust, and in time clarity will return. Overall, investing in this company at these prices already factors in these negatives several times over.
The Bottom Line
Charlie Munger, Berkshire Hathaway's Vice Chairman, counsels that investing is not meant to be easy. And anyone who thinks it's easy is stupid. Along those lines, investing in Micron right now is challenging and requires a rational mind together with a steel stomach and lots of patience.
Michael Wiggins De Oliveira is long MU.