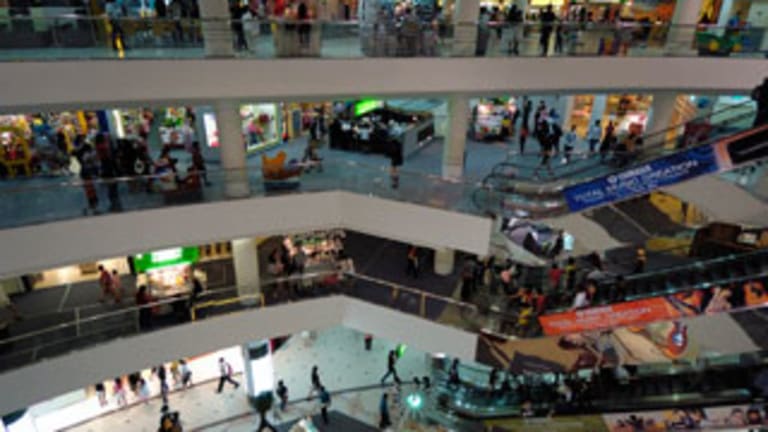 Michael Kors' Wild, Disappointing Shares Could Mount a Turnaround
Michael Kors shareholders have lately seen nothing but disappointments and lower share prices. But while the handbag maker's stock is down 35%, shares are positioned to mount a turnaround.
NEW YORK (TheStreet) -- In the last year, Michael Kors (KORS) shareholders have seen nothing but disappointments and lower share prices. The stock is down 35%, but I think the shares can mount a turnaround. I expect KORS to report a solid fourth quarter on Wednesday morning. If I'm right, the stock could return to $80 by the end of this year.
Analysts are expecting the company to report $1.09 billion in revenue and $0.91 per share. Several handbag surveys that I've seen indicate those estimates are low. In handbags, an important category, KORS seems to be taking market share from Coach (COH) . If you recall, Coach fell 6.3% in late April after disappointing revenue results (down 15%) and poor same-store sales.
Merrill Lynch and Goldman Sachs each regularly poll a large selection of women between the ages of 18 and 65 who plan on buying a handbag within the next 12 months. According to both surveys, women are more interested in buying new handbags from Michael Kors than Coach. Coach has steadily lost popularity, especially after the holidays. It's an important result, since 25% of America women own a Coach bag and about 18% own a Kors bag.
Coach has been pulling back from discounting -- both in stores and online. Women seem to have noticed the strategy and are shifting their preferences toward KORS. According to Merrill Lynch, 92% of women who spend less than $250 on a handbag indicate they prefer Kors bags now.
Looking forward to the first half of fiscal 2016, KORS is up against tough comparisons. Last year, first quarter revenue grew 45% and second quarter rose 43%. I think investors will look through the tough first half. Analysts expect sales to grow 32% and same-store sales to be up about 8%.
Over the last year, KORS investors have been concerned about the heavy promotional environment. Gross margins declined from 30.5% in fiscal 2014 to an estimated 29%. However, going forward, margins should stabilize as Coach cuts down on discounting.
No positions in any stocks mentioned.
This article is commentary by an independent contributor. At the time of publication, the author held no positions in the stocks mentioned. Versace manages a portfolio that owns shares in FB.
Follow Chris Versace on Twitter and Facebook.