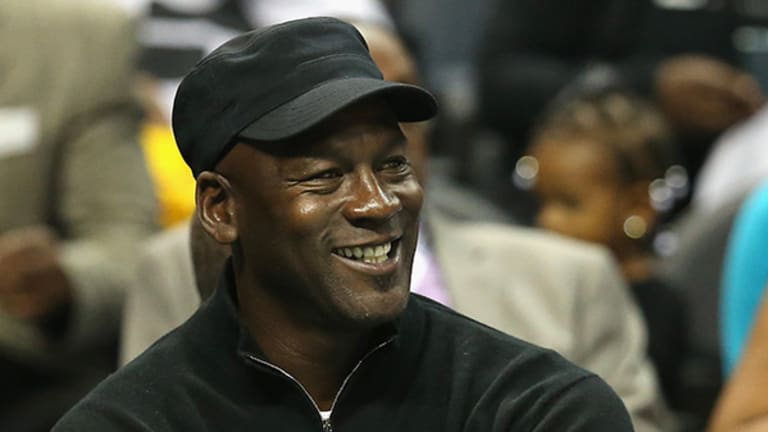 Michael Jordan and 23 Billionaires Who Make a Killing Owning Sports Teams
This is the second year in a row that Michael Jordan made the Forbes' billionaires list. Here are other notable billionaires who own popular professional sports teams.
This story has been updated from March 6, 2016 to include more sports teams owners.
With a net worth of $1.14 billion, Michael Jordan, 53, has made the Forbes' annual billionaires list for the second year in a row. But while Jordan might be one of the greatest basketball players of all time, that's not entirely how he made his money.
For one thing, he made a whole lot of it through endorsements. Nike Air Jordans have made a lot more money than Jordan ever did catching air and dunking.
Jordan also owes much of his fortune to his stake in the National Basketball Association's Charlotte Hornets. He bought an initial stake in 2010 for $175 million and increased his ownership to 90% by 2013. That accounts for about $500 million of his wealth, according to Forbes.
We know that sports stars such as LeBron James and Peyton Manning make a ton of money, but it's the team owners who earn the most from sports. Jordan is just one of many owners to make the Forbes billionaires list. 
The Forbes billionaire list, now in its 30th year, has 1,810 people on it -- all of whom can actually say they are worth at least 10 figures. As of March 1, the Forbes' billionaires have a combined net worth of $6.48 trillion -- and this is despite market volatility, crumbling oil prices and slowing global growth in 2015.
The following list encompasses nearly two dozen billionaires who made sports teams a vital part of their investment portfolio. Not all of the team owners made their fortunes solely from owning a sports team and not every sports billionaire is on the list.