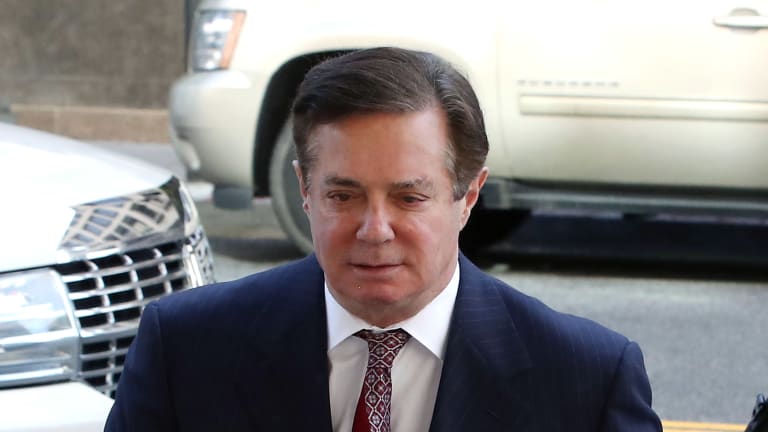 Cohen Pleads Guilty, Manafort Found Guilty -- Any Market Impact?
Columnist Bob Lang weighs in on whether guilty findings for Trump/Russia figures Paul Manafort and Michael Cohen will impact stocks.
Will Paul Manafort and Michael Cohen take down the surging U.S. stock market on Wednesday?
Michael Cohen, President Donald Trump's former personal attorney, pleaded guilty Tuesday to criminal charges brought by federal prosecutors investigating the 2016 Trump campaign's alleged dealings with the Russian government. Separately, Paul Manafort -- Trump's former campaign manager -- was found guilty on eight of 18 counts by a jury on Tuesday.
TheStreet's @KatherineRoss and @TomBemis discussed the cases' potential market impact Tuesday afternoon with columnist @BobLang of our premium site Real Money. Here's a recap: