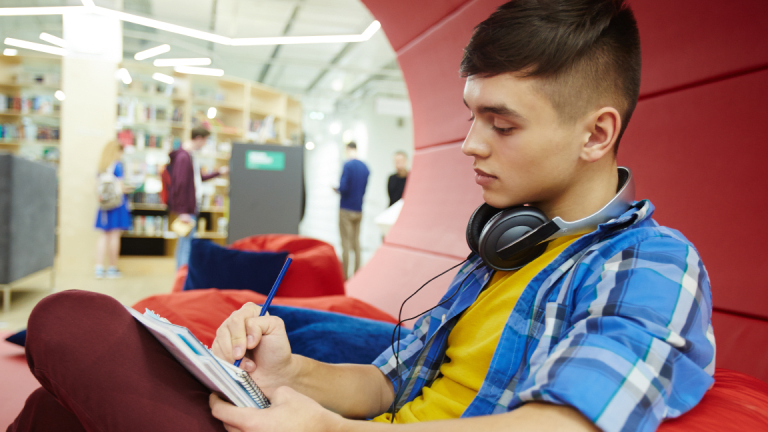 Message to Millennials: Now Is the Time to Start Investing
Millennials need to get started with investing. Here are several tips on how they can kick their investing into high gear.
Millennials represent many extremes in American society.
On the one hand, many stand to benefit from one of the largest generational transfers of wealth in history, while on the other many still struggle from being dealt perhaps the worst economic hand in recent history. This last point is the result of a killer combination: Most millennials began their professional careers in the middle of the Great Recession and can simultaneously expect far less financial support from the government in retirement.
By that time, the Social Security program is unlikely to exist in its current form, if at all.
As a millennial myself, I'm acutely aware of the difficult financial circumstances facing this generation. Although everyone can benefit from investing as soon as possible, the urgency is even greater for millennials. Unfortunately, many haven't taken action because they are preoccupied with advancing their careers or paying off student loans. Those goals are certainly important, but the power of compounding interest can make a world of difference if you start investing in your 20s rather than late 30s or 40s.
Here are four key pieces of investment advice for millennials to consider.
Start Today If You Haven't Already
Even though the height of the Great Recession occurred 10 years ago, many people who graduated between 2007-2010 still have depressed earnings, which makes investing easier said than done. However, learning how compound interest works can truly be eye-opening, and provides the motivation to start investing now. About $1,000 invested in your twenties could be worth 10 times more at retirement than the same amount invested in your forties.
Furthermore, there is often a tendency to remember the volatility of the last recession, and hold a large amount of cash. Past a certain point, cash is not your friend. Once you have a 3-6 month emergency fund set aside, start investing. Prioritize paying off debt with high interest rates, but after that, setting aside investments should be a priority.
If you are overwhelmed on how to start, a low cost S&P 500 ETF is a great place to get started.
Recognize the Right Tools to Facilitate a Smart Investment Strategy
This entails both understanding and maximizing your full suite of options.
For example, many people, including millennials likely don't know the difference between a 401(k) plan and an IRA, let alone more complicated investment options. Among millennials who contribute to their 401(k), most are uncertain about how much money to allocate. When starting your first job, be sure to understand what retirement-savings vehicles your company offers and do your best to become educated about what is best for your financial situation.
A good first step is to at least fully capture any match that your company offers. Increase your savings from there. While saving 10%-15% now might seem aggressive, consider that Social Security benefits may not be forthcoming 30 or 40 years from now, leaving your retirement savings as one of the only ways to make up for that shortfall.
Learn How Lifestyle Decisions Can Impact the Dollar Amount Needed for Retirement
I believe millennials enjoy greater flexibility than previous generations because some traditional priorities have become less paramount in modern society. Take advantage of this flexibility by contemplating different lifestyle choices and adhering to a budget.
For example, consider how much you actually need that car, cable TV, or even house. New technologies like ride hailing apps and streaming video are not only convenient, but can also save you thousands of dollars each year. Start a budget and give thoughts to where you can save. Renting might not only save you money, but can offer flexibility early on in a career, when you don't have to worry about selling a property, including transaction fees, in order to take a new job or other opportunity.
Don't Be Afraid to Move
This is an important point many millennials may not consider.
Although significant economic opportunities are available in different areas of the country or in metro versus rural regions, Americans actually move less often than they used to. In fact, the annual percentage of people who change residences is now the lowest since data collection began more than 50 years ago. Historically, the willingness of Americans to move has greatly benefited their financial fortunes. But people are now more reluctant to relocate despite the fact that other areas may offer better economic opportunities.
Perhaps this is due to a lack of family or other social safety nets in these locales, but I believe the potential benefits outweigh any uncertainty or perceived risk. The same is true for switching jobs, which accounts for most of the salary increases you'll experience in your career. Since we've finally reached a point where the economy is offering ample employment opportunities, don't be afraid to take opportunities to move and reset your salary base.
As a millennial, even if you started behind, it's still relatively early in your professional career. This is the time to set long term investment goals, because no matter what the goal, the earlier you start, the more time you are giving compounding to help you reach that goal. Remember you are saving for the long-term and now is the time to take control of your own destiny.
By: John Petrofsky, CFA, is an associate portfolio manager for FBB Capital Partners.